Tobii lets you control Windows 8 with your... eyes
Want to show off to your friends? Well, Tobii lets you control Windows 8 with your eyes.

Published Sun, Jan 8 2012 9:24 PM CST
|
Updated Tue, Nov 3 2020 12:30 PM CST
This is something new for me, I've never heard of it before and wow does it sound interesting. Tobii, have introduced eye-tracking technology called "Gaze", where you can control Windows 8 with your... eyes. Yes, the eyes you're reading this text with, can control the next-generation OS from Microsoft. The project is a result of research conducted in 2001 at Stockholm's Royal Institute of Technology.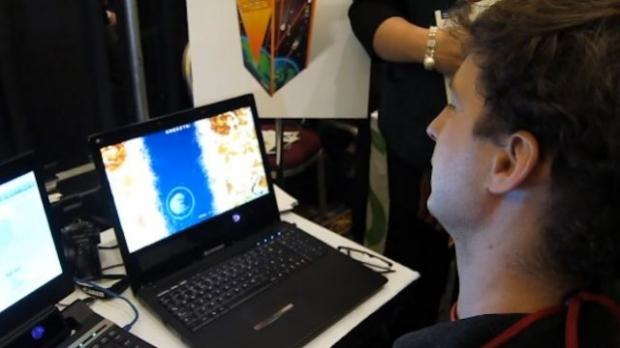 Gizmodo tried it out and they seem to have nothing but great words to say about it, and it makes me just as excited to read about it and imagine the possibilities. Gaze's eye control device, which is said to look like a "horizontal rectangle glass obelisk attached to the hinge of a laptop", is incredibly accurate.
Just like smartphones, Gaze requires some personal calibration before you can use it and some unique finger movements. Gaze is said to be very accurate, never missing the target by more than a "few pixels". On top of the eye tracking, swipe gestures are also available through Windows 8 and Gaze. Included at the demo was an Asteroids-like game with Tobii's Gaze and everything that was impressive about Tobii before, was just as impressive in Asteroids, according to Gizmodo.
Can you imagine the possibilities of this technology? Online dating, gambling, gaming, porn? Imagine next-gen games using this type of technology with a gun in your hand, you could look at your target and press the trigger for the shot. Something revolutionary and magical can come from this.
Related Tags