Consumer Electronic sales during holiday period dropped 6% from last year
Consumer Electronic market is sagging, drops 6% year-over-year during holiday period.

Published Sun, Jan 8 2012 11:27 PM CST
|
Updated Tue, Nov 3 2020 12:30 PM CST
The Consumer Electronics Show starts up this week and right out of the gate in relation to consumer electronics is a report from the NPD Group: Consumer electronic sales during the 2011 holiday period dropped 6-percent when compared to 2010.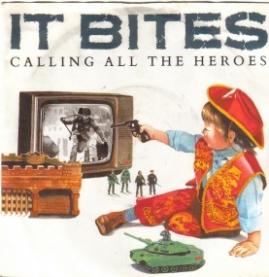 But, it doesn't look like it'll get any better. The NPD Weekly Tracking Service notes that the decline comes off of another decline from the year before. 2011's drop was not as bad as 2010's bad, but it shows the direction the market is headed. NPD says:
Total consumer technology sales (excluding cell phones, tablets, e-readers, and video games) fell 5.9 percent to around $9.5 billion for the 5 weeks ending December 24, a slight improvement over the 6.2 percent decline in 2010.
Personal Computers and TV sales fell 4-percent, with flat unit volumes. Stephen Baker, VP of industry analysis at NPD said in a press release:
2010 was the first year in quite awhile where the real drags on the core CE marketplace were not TVs and PCs. Revenue for those two segments outperformed while the rest of the market dropped by more than 7 percent. The accelerated rate of decline in older technology categories such as DVD, GPS and MP3 players put a ceiling on how well the industry could perform during the holiday.
Consumers did tap some of those sweet flat-panel TVs, though, with screen sizes of 50-inches and higher rising by 32-percent in unit sales. Even the 3DTV business did well, growing by 100-percent with TVs with "3D capability accounting for more than one in every five dollars spent on TVs during the holiday."
Home Theater systems were up 10-percent, and stand-alone streaming devices up 65-percent. Most other sectors were down:
For other sectors, here's the damage to holiday revenue in percentage change from 2011 dollars spent:
Blu-ray players: Down 17-percent.
Camcorders: Down 42.5-percent.
Digital picture frames: Down 37.5-percent.
GPS: Down 32.6-percent.
HDD: Down 25.1-percent.
Mice and keyboards: Down 7.1-percent.
MP3 players: Down 20.5-percent.
Multifunction printers: Down 9.9-percent.
Point-and-shoot cameras: Down 20.8-percent.
Now, what I would chime in with is: GPS, MP3 and DVD player sale, why are they down? Well, remember smartphone sales are stronger than ever, most tech-savvy people have an iPhone or an Android-powered phone, and they sport pretty amazing built-in GPS and MP3 apps. DVD players, well, DVD is pretty old now and we're seeing streaming players increase by 65-percent in sales. This is telling us something.
The market is changing, and companies need to adapt.
Related Tags