FDA approves self-sanitizing keyboard for healthcare use
Self-sanitizing keyboard from Vioguard has been approved for use in hospitals by the FDA.
Published Jan 4, 2012 8:28 PM CST
|
Updated Wed, Jul 27 2022 3:44 AM CDT
0 minutes & 49 seconds read time
If only this was approved to grubby gamers across the world. Well, it's starting with a company called Vioguard, which was started by two Microsoft Hardware veterans and their business partners. Vioguard have received U.S. Food & Drug Administration approval for use of its self-sanitizing computer keyboard in both hospitals and other healthcare settings.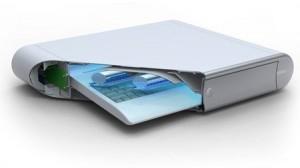 Where this is different to the old "pick it up and shake it all about", Vioguard's keyboard can be retracted automatically into an enclosure to be bathed in germicidal ultraviolet light from two 25-watt fluorescent lamps. The enclosure also doubles as a monitor stand (how convenient), and the mechanism for retracting and ejecting the keyboard works hands-free via sensors.
Vioguard states that the technique has been proven effective in killing a minimum of 99.99-percent of harmful bacteria and viruses, inclusive of the flu, MRSA and other nasty bugs that can spread through hospitals. The intent of this new keyboard is to provide healthcare facilities an alternative to manually cleaning a keyboard.
The keyboard has been on sale for consumer use, at a cost of $900 on Amazon. Vioguard announced that the FDA approval for medical use this morning and says it's seeking partners to help bring the keyboard to the market.
Related Tags