Did you enjoy the 5th Fast and Furious movie, Fast Five? Well, start your engines, F&F 6 is coming, oh and F&F 7, too
Fast and Furious is reportedly getting not one, but two more sequels.

Published Wed, Dec 21 2011 5:27 AM CST
|
Updated Tue, Nov 3 2020 12:30 PM CST
Fast Five was a fairly big hit for Universal, considering it was the fifth movie in the Fast and the Furious franchise. It pushed the franchise beyond just car racing and car-based set pieces, to action-adventure crime films. The fifth movie also sported a decently large cast consisting of series regulars Paul Walker, Vin Diesel, as well as bringing back favorites such as Michelle Rodriguez, Dwayne 'The Rock' Johnson, and Eva Mendes.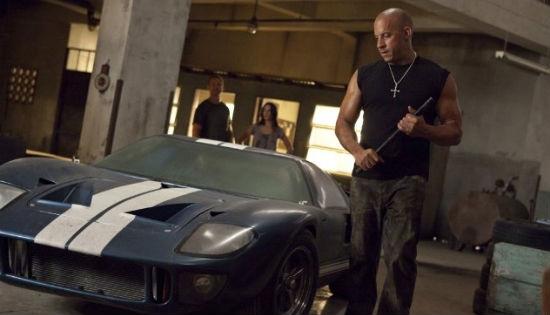 There's now rumors floating around that there's a sixth movie in the works, and it could even be shot back-to-back with a seventh. They might even be one big interconnected story. Vin Diesel has gone as far as talking of the sixth movie, where he's been quoted:
With the success of this last one, and the inclusion of so many characters, and the broadening of scope, when we were sitting down to figure out what would fit into the real estate of number six, we didn't have enough space...We have to pay off this story, we have to service all of these character relationships, and when we started mapping all that out it just went beyond 110 pages.
He also added "the studio said, 'You can't fit all that story in one damn movie!" Universal has a good thing in their court right now with the Fast franchise, if they can continue with the quality films, they could easily snap another two out without an issue.
Related Tags