GlobalFoundaries will be a name that will be commonly mentioned in 2012, which is something they'll be easily doing if they continue at this pace. They've announced a dual-core Cortex A9 test chip that is built on a 28nm HPP (High Performance Plus) process.
This test chip clocks in at 2.5GHz and is said to be capable of higher frequencies. It operating voltage is just 0.85V. Both the frequency and voltage targets are good for a Cortex A9 implementation, but remember, this is just a test chip.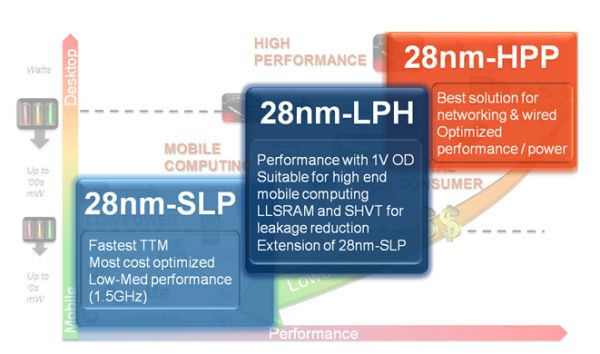 Most companies are expecting to pass the 2GHz mark next year on high-performance 28nm processes, so we should see this by the end of 2012, if not early 2013. We should see these designs in tablets and netbook replacements, with ARM being Windows 8-compatible now.
The second announcement was the tapeout of a 20nm Technology Qualification Vehicle (TQV). This too is a test chip, to test GlobalFoundaries latest 20nm process. The move to 20nm is much further down the line for GF, as there's lots of development work before the release that requires the testing of silicon.
Both announcements are meant to show off GlobalFoundaries close partnership with ARM, as well as its continued march into the manufacturing space. We are living in exciting times, people!