U.S. calls China the "most active and persistent" country in the world for cyber-espionage
U.S. accuses China and Russia of cyber-espionage.

Published Sat, Nov 5 2011 2:38 AM CDT
|
Updated Tue, Nov 3 2020 12:30 PM CST
The Office of the National Counterintelligence Executive have released a critical report labeling China as the "most active an persistent" country in the world when it comes to cyber-espionage. Oh snapz is what our VGA editor would say, and I would agree with that statement. Russia also slipped into the list, together with China are "the most aggressive collectors" of U.S. trade secrets, overall.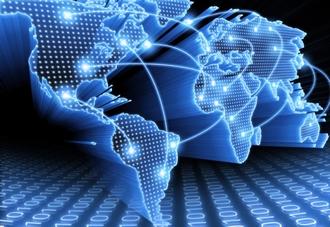 The purpose of the report is to highlight the increasing importance cyber-espionage plays in the undermining of both private and government interests. Robert Bryant, the U.S. Counterintelligence Executive, claims cyber-espionage is a "national, long-term strategic threat to the United States" and that "failure is not an option" when it comes to dealing with those matters. In the report, there is a special focus on the undesirable consequences stolen trade secrets may impart upon the U.S. and partner economies.
The Chinese government has been accused multiple times for noteworthy acts of both high-tech and low-tech espionage. This includes infamously penetrating Google's servers, corroborating with a Ford engineer working as a spy (the engineer is a spy! TF2 joke), gaining unauthorized server access at a long list of companies that include Yahoo, Northrop Grumman, Adobe, Symantec, ciphering information from British Unive
A snippet from the report itself:
Pervasive Threat from Adversaries and Partners
Sensitive US economic information and technology are targeted by the intelligence services, private sector companies, academic and research institutions, and citizens of dozens of countries.

Chinese actors are the world's most active and persistent perpetrators of economic espionage. US private sector firms and cybersecurity specialists have reported an onslaught of computer network intrusions that have originated in China, but the IC cannot confirm who was responsible.

Russia's intelligence services are conducting a range of activities to collect economic information and technology from US targets.

Some US allies and partners use their broad access to US institutions to acquire sensitive US economic and technology information, primarily through aggressive elicitation and other human intelligence (HUMINT) tactics. Some of these states have advanced cyber capabilities.
Related Tags