iPhone 4S teardown: 16GB iPhone 4S has just $188 world of build materials
Apple's iPhone 4S 16GB costs just $188 for build materials.

Published Sat, Oct 22 2011 7:29 AM CDT
|
Updated Wed, Mar 10 2021 1:19 PM CST
iSuppli have torn the iPhone 4S apart to reveal the stock iPhone 4S 16GB modem carries a build of materials (BOM) of just $188 before factoring in manufacturing costs. Considering manufacturing costs for Apple are quite low because of where they're manufactured, Apple are making a tidy amount of money here.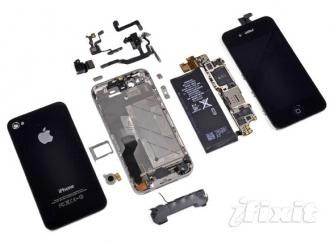 The 32GB model is virtually identical with a BOM cost of $207 where the 64GB model's BOM is $245. NAND flash is the most expensive part of the iPhone 4S, so this is where the differerence comes into play.
16GB NAND will set you back $19.20 where 64GB is a hike up to $76.80. The electrical system is the most expensive subsystem sitting at $33, followed by wireless capabilities at $23.54 and the display at just $23. The A5 processor powering the iPhone 4S is just $15, while the camera subsystem is $17.60.
This teardown only takes hardware into account, other expenses such as software, licensing and royalties are not included. Manufacturing costs are $8 per handset, regardless of capacity.
Related Tags