RIM apologizes for outage, says "Right now we're letting you down"
RIM: "RIght now we're letting you down"

Published Fri, Oct 14 2011 12:27 AM CDT
|
Updated Tue, Nov 3 2020 12:30 PM CST
A top Research in Motion official has apologized for the extended outage that is limiting service for many BlackBerry users worldwide. RIM still have no idea when the service will be fully restored. RIM's Chief Information Officer, Robin Bienfait, has said "You've depended on us for reliable, real-time communications, and right now we're letting you down". This was posted on RIM's website. He added: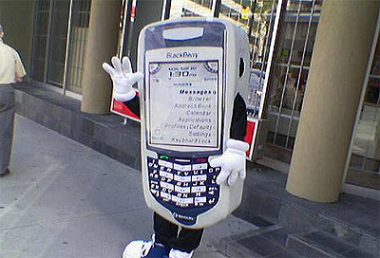 We are taking this very seriously and have people around the world working around the clock to address this situation. We believe we understand why this happened and we are working to restore normal service levels in all markets as quickly as we can.
The outage could not have come at a worse time, with RIM losing ground against smartphone kings Apple, Samsung, HTC and others. And to make things worse, RIM is scheduled to host a key developer conference next week. RIM has said that a failure of core switch led to the initial outage earlier this week, but then got worse as redundant backup systems did not kick in as anticipated. The outage effected North America in the first 24 hours which was due to its efforts to manage the backlog of email in its systems.
The outside is now global, with RIM saying that customers are experiencing all sorts of issues, with some extremely affected, whilst others are receiving their service as normal. Bienfait went on to say:
We are doing everything in our power to restore regular service everywhere and to restore your trust in us.
RIM really makes me feel that I have to quote this video:
Related Tags