Facebook set to launch the iPad App at Apple's iPhone 5 event
Facebook for iPad to launch at Apple's iPhone 5 event.

Published Tue, Sep 27 2011 2:00 AM CDT
|
Updated Tue, Nov 3 2020 12:31 PM CST
It's about time. Facebook for iPad is set to launch on October 4 at the iPhone 5 launch event according to Mashable. In addition, Facebook is also expected to launch a revamped version of its iPhone app that may unveil an HTML5-based mobile app marketplace. The Facebook iPad app has been the source of many news bits across the world this year and caused that much stir that even former Facebook engineer Jeff Verkoeyen left Facebook to work at Google partially because Facebook had been sitting on the completed app since May.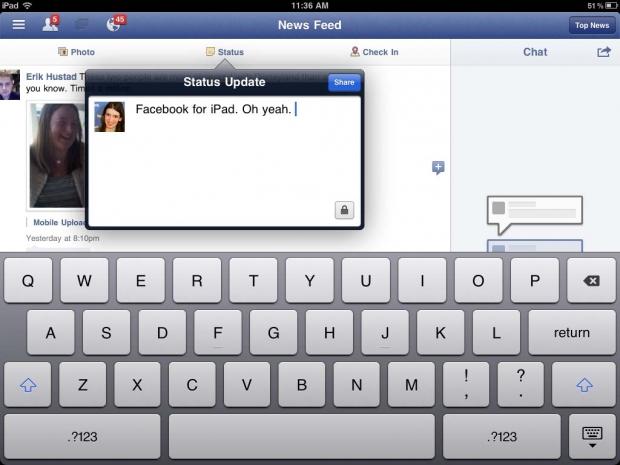 Why the delay? This stems from a combination of timing and a strained relationship with Apple. It is no secret that the two companies have been at each others necks previously, with examples such as Facebook pulling the plug on Facebook Connect in Ping because Apple didn't give Facebook any warning about the feature, which took a chunk out of bandwidth on Facebook's side.
There were also the rumors of Facebook being integrated into iOS, this was meant to happen years ago but Apple ended up integrating Twitter into iOS 5. But now with the shared goal of beating Google, Facebook and Apple might need to hug it out. Facebook doesn't have a mobile platform and Apple doesn't have a social platform. This is where the launch of Facebook for iPad at Apple's iPhone 5 media event comes into play.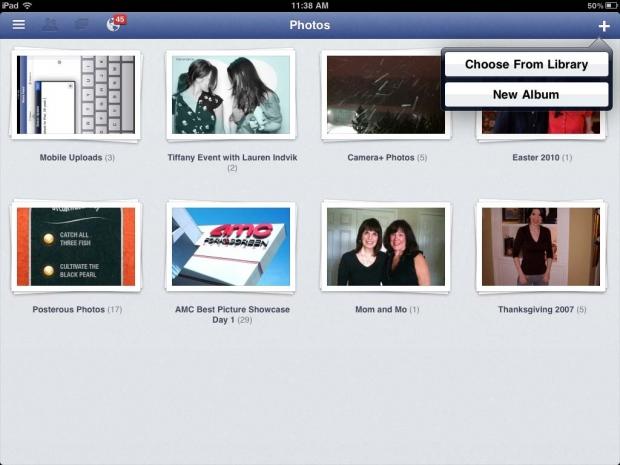 At this event, Facebook is also rumored to unveil a new version of Facebook for the iPhone, sporting design and speed improvements that mimic the iPad app. Facebook has also been working on a project dubbed "Project Spartan" that is meant to bring the Facebook Platform to mobile devices. Project Spartan is designed to be a platform where developers can bring their Facebook apps to mobile devices via an HTML5 platform.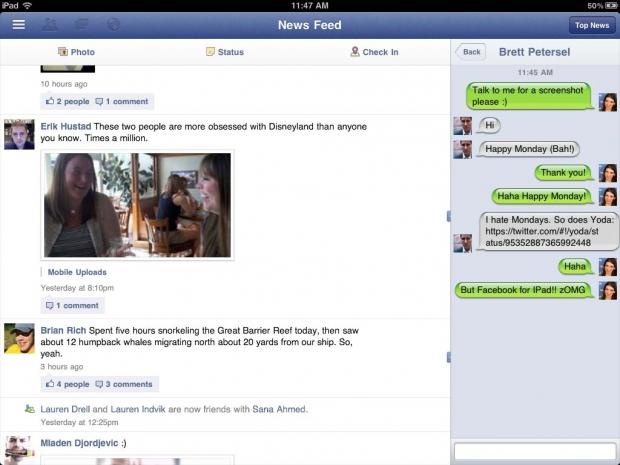 Related Tags