Facebook Messenger released, a new way of keeping in touch with friends
Facebook Messenger released, a new mobile app that simplifies how messaging works.

Published Tue, Aug 9 2011 8:03 PM CDT
|
Updated Tue, Nov 3 2020 12:31 PM CST
What's the best way to reach a friend quickly? Facebook message? Wall post? Text message? Well, it seems to be getting easier with the introduction of Messenger from Facebook, a new mobile app that is said to simplify how messaging works, giving you a faster way to message friends and small groups. Messenger is a separate app and only takes one click to get to your messages or send a new one.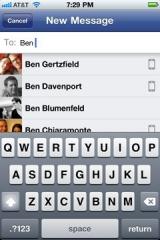 Messages are delivered through notification and texts, so your friends should get them virtually instantly. Messenger is capable of reaching all of your friends, whether they're on your friends list on Facebook or part of your phone contacts, all that is required is for you to type their name. The new Messenger app is an extension of Facebook messages which means all of your conversations are in the single place, inclusive of texts, chats, emails and messages. So if you're on your phone or on the Web, you'll have a full history of your messages.
But, that's not all - Messenger also uses locational services to spice things up. If you're planning something or a last minute change to a trip, with Messenger, you can quickly start a group conversation and message everyone at once. If you choose to add your location, the people you're messaging can easily find each other on the map. Also included is the ability to attach photos so that everyone included in the message can see and comment on what you're looking at.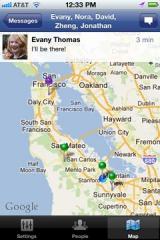 Related Tags