Battlefield 3, videos, details, multiplayer, classes, graphics, it's all here
Battlefield 3, the low down, why you will buy this game.

Published Tue, Jun 7 2011 11:05 PM CDT
|
Updated Tue, Nov 3 2020 12:31 PM CST
E3 2011
- Last week was surely Call of Duty week with the announcement of the paid service of Call of Duty Elite, but this week is a different week and E3 is the current flavor and Battlefield 3 is the beautiful, amazing topping. There's so much Battlefield 3 news I thought I'd dedicate an entire write up on it - sit back, relax and enjoy the mountain of information I'm about to expel. Battlefield 3 has been shown off at E3 to much applause, it is powered by a next-gen engine dubbed Frostbite 2, is centered and created on PC first and scaled down to consoles - a first for games of the last 5 - 6 years where we've seen development on consoles and a simple port with bells and whistles on for the PC.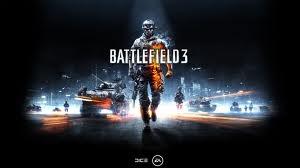 All BF3 videos thus far have been gameplay videos on PC, not consoles - no console videos have been shown yet. Battlefield 3 will feature a change in classes, nothing huge but it's definitely a change from Bad Company 2. Remember, Battlefield 3 is a sequel to the PC-only Battlefield 2, it is not a sequel to the multi-platform Battlefield: Bad Company 2.
Assault has been changed to include medic abilities which now transforms the once front-line brute force soldier to a soldier that still has the power but can also assist in the healing of fallen or hurt team mates. The Assault player is also able to revive players.
The Engineer can still repair vehicles and take down enemy vehicles although the class now has a new addition to his arsenal... an underslung flashlight mounted to his weapon that has the capability to blind players when pointed at them. Whilst in action, the flashlight makes it hard to pinpoint an enemy, but not impossible to actually hit them.
Next up, the Support class. The Support class is the heavy gunner in Battlefield 3. A Support class player carries a bipod that can be mounted virtually anywhere and when mounted, the heavy machine gun has much more accuracy. It allows a player who plays Support to actually support; by throwing down suppressing fire that fires out an amazing amount of bullets which can literally make enemy players have trouble seeing what is going on.
Recon has a simple tweak of it being harder to run and gun - what that entails we don't know but maybe the physics of the Battlefield 3 universe have seen a realistic upgrade, because those 50-Cal sniper rifles are not light pieces of man-stopping beauty.
Other changes that Battlefield 3 introduces is customization of dog tags, which can be taken from you if you're killed with a knife. Vehicles can have their special abilities tweaked as well as load outs.
Destruction in Battlefield 3 has of course had a next-gen polish run over it, in Bad Company 2 you had the ability to chip away at cover with gunfire as well as taking away entire buildings. In Battlefield 3, players will be able to take out the entire facade of a building, exposing any enemy hiding inside allowing any other player on your side to see them and take them out.
Activision were quite proud of announcing their Elite service last week, a paid service on-top of buying the game and any existing subscription fees for Xbox Live, etc but DICE and EA have not only smashed a homerun with a next-gen engine but they've also announced Battlefield 3 Battlelog. Battlelog is DICE's web destination that features "powerful social tools, feeds and detailed player stats."
General manager of DICE, Karl Magnus Troedsson adds:
Battlelog also lets you manage your friends lists, squad up, create platoons, use voice chat and follow your friends' progress in real-time, and more.
This sounds like a nudge toward Activision and their subscription-based Call of Duty: Elite premium player service. Your move, Activision.
A public beta will start in September with the full release of Battlefield 3 now exposed as October 25. Calendars should now be marked, sick days should be prepped ahead of schedule, PC upgrades should be planned now and relationships, family and other annoyances pushed to the side. This is it folks!
Related Tags