Hulu Reimburses Users, Covers Respective Backends
Hulu offers one-week cedit for PSN problems.
Published Wed, Apr 27 2011 1:19 PM CDT
|
Updated Tue, Nov 3 2020 12:31 PM CST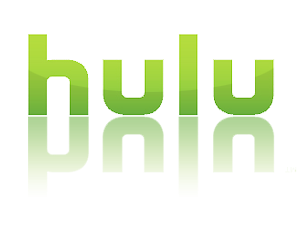 The recent
PlayStation Network outages
have affected more than just downloadable content and online gaming- online streaming services like Netflix and Hulu, the latter of which has reportedly given PlayStation 3 users a refund for this past week of PSN outages:
Dear XXXX,

Unfortunately, due to the outage on PlayStation Network, Hulu Plus
subscribers cannot currently access the application on the PS3. We
understand this is frustrating, and we are looking forward to Sony
restoring access to the application as soon as possible. In the
meantime, we'd like to offer you a 1-week credit toward your Hulu Plus
subscription. In order to automatically redeem your credit, please click here at any time within the next two weeks.

You can still continue to watch your favorite shows on many other
devices - the full list of devices is available here. If you have any questions at all, please do not hesitate to contact us directly. We're happy to help however we can.

Many thanks,
The Hulu Team

More information: You can read Sony's official statement on the
PlayStation Network outage here
.
Please note: No personal Hulu Plus account information was compromised
as part of the Sony intrusion.
Hulu makes no mention of this offer in their blog or
help page
, but have sent the above email, or a similar one, to many Hulu users that stream movies and television shows using their PS3. Their help page reads with the following:
Since the reported PlayStation Network outage on 4/21/2011, Hulu Plus subscribers have not been able to log in to the Hulu Plus application on the PlayStation 3. Per our partnership with Sony, Hulu Plus is integrated into the PlayStation Network and requires users to be signed in to the PSN in order to run the Hulu Plus application.

As soon as the PlayStation Network is back up, subscribers will be able to sign in and use Hulu Plus on the PS3. We apologize for any inconvenience and frustration. Please note Hulu Plus videos are still available on your computer via Hulu.com and any of the other Hulu Plus devices.
Interesting how subdued and fairly unapologetic the Help Page is, whereas the email tells a different story and makes a very concrete reference to protecting the information of its users. Sony is already handling some
serious backlash
from the events of the past week and a half, we'll see how all of this plays out in the coming days.
Related Tags