Hulu Plus launches at $7.99 monthly
Hulu Plus launches with lower price.
Published Nov 17, 2010 10:06 AM CST
|
Updated Tue, Nov 3 2020 12:33 PM CST
1 minute & 7 seconds read time
I would be willing to be that a DVR or two is not enough for many of you. My kids use the upstairs DVR to record all sorts of cartoons and the wife and I record all sorts of other shows on the DVR in the living room. Several nights each week we miss shows we really want to watch in favor of shows that we like a little better. The good news is that Hulu lets us catch up on some of those shows, but the offerings could be better. Hulu Plus promised to make that line up better and at higher resolution.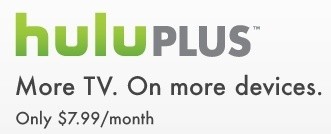 The catch was that when Hulu Plus was first announced at $9.99 monthly, many people thought that was just too much to pay for the service. While the service has been in beta that $9.99 price has been reconsidered by Hulu for the official launch. With Hulu Plus now all official for anyone who wants to join the new price is a bit more palatable than the original with a $2 discount making the new price $7.99.
There were lots of rumors swirling a few months back that the Hulu Plus service would come in at $4.99 monthly so the real price is more than many were hoping for. I'm not sure a $2 monthly discount is enough to woo those on the fence to subscribe. The service is available on a wide range of connected TVs and Blu-ray players with more coming. You can also view the shows on the iPhone, iPad, and PS3. Xbox 360 support is coming as well. HD content will be offered in 720p resolution. Early adopters at $9.99 per month will see a refund on their next bill.
Related Tags