Microsoft Kinect for Xbox 360 reviews
Xbox Kinect is released - prodded by a few sites.

Published Wed, Nov 3 2010 11:44 PM CDT
|
Updated Tue, Nov 3 2020 12:33 PM CST
Wave your hand across the screen if you'd like to see a few reviews of Micrsosoft's upcoming gesture/body based gaming revolution.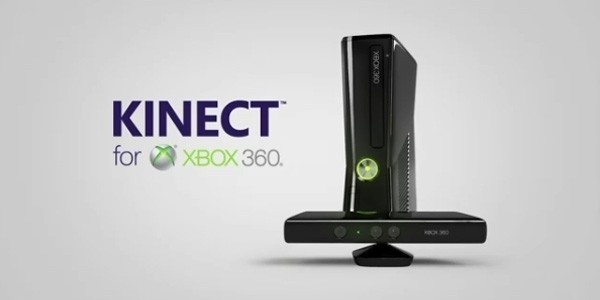 I saw a wave, so here we go, I'll list a few reviews for you to check out, with a few quotes from each site.
Gizmodo
Gizmodo "liked" and voiced the following:
This experience is genuinely new. If motion games until now were like boxing, Kinect is like kickboxing. You can use your freaking legs! Your Shape: Fitness Evolved is like Wii Fit if Wii Fit actually knew if you were keeping your back straight or arms held out, instead of cheating by sitting on the couch. Kinect Sports Volleyball knows when you've jumped in the air for a spike. Hell, just the fact that you can use more than your arms is cause for celebration.
I also like what this means for gaming, and for computing, in general. Just the fact that you can now navigate through the Xbox menus, music, movies and games using your body and your voice heralds change; something that usually needs an entirely new console to accomplish. I hate to use the old cliches of Minority Report or Blade Runner, but being able to wave at a machine or say the equivalent of "enhance, enhance, enhance" and have it actually know what you want is science fiction in practical terms. Imagine doing this not only for games, but for your desktop, changing from email to your browser to IM either with a wave of your wrist or a quick utterance of "Computer, go to YouTube." Suck it, past. This IS the future.
I really, really love Dance Central as the epitome of the platform. Learning to dance is embarrassing enough, and dance classes reveal your lack of rhythm to 15-30 people at a time. But with this? Nobody knows except you and your living room. It might be somewhat niche in that it appeals to people who enjoy dancing games, or music games, or rhythm games, but it also shows what developers can do when they take full advantage of the technology that Kinect gives them. Think of what else you can learn in the privacy of your underwear.
Engadget
Where, Engadget's final words are:
We can't help but quote our Google TV review here: "It's always hard to review version 1.0 of a platform -- it's tempting to give concept and potential nearly as much weight as execution." The Kinect as hardware is great, but there's plenty of room for software engineers and UI designers to improve. And speaking of room, if you're worried about cramped space, you might want to get a measuring tape before shelling out $199. Former Microsoft exec Robbie Bach called the Kinect a "midlife kicker" for Xbox 360, so you can bet the company will continue to pool resources into improving the experience for a good while (and hopefully the Dashboard is pretty high on that list of to-do's).
The comparison everyone wants to make -- including Microsoft and Sony themselves -- is how Kinect stacks up against the Move. By the numbers, picking up Move starter bundle and an extra controller is still $50 less, and in that setup you also get a two-player experience. Move's Sports Champions is arguably a stronger bundled title compared to Kinect Adventures. But really, we feel like both systems -- along with Nintendo and the Wii -- are just taking a different approach to the same issue. Where does interaction go next? How do you bring it to the living room? Back to the Kinect, though: we think there's some fighting spirit inside that glossy shell, but it's definitely got a lot of growing up to do first.
Related Tags