Palm turns Hypocrite over Pre Theme for Android
Forgets it is ripping off Apple.
Published Wed, Aug 12 2009 12:33 PM CDT
|
Updated Tue, Nov 3 2020 12:36 PM CST
Ah Hypocrisy at its best. You all know that Palm has been playing cat and mouse with Apple over iTunes sync. When Apple fixes this hole Palm finds another one.
They even advertised that you could sync the Pre with iTunes. This is all good from their end, no harm done right? Well it might be all good when Palm does it but do not let them catch you using their name, images, or any other IP.
You will get a very seriously worded letter demanding that you stop.
This is exactly what happened to the people that made a Palm Pre theme for Android. They received a letter accusing them of selling the theme (it is free) and demanding them to stop.
Here is the most hypocritical part.
"we are concerned that the use of the name "Palm Pre Android Theme" for your product is likely to cause people to erroneously assume that your application is sponsored, authorized or has been approved by Palm, or that you have, or your company has, a relationship with Palm. Creation of such consumer confusion would constitute an infringement of Palm's well-established trademark rights."
Nothing like telling people you have iTunes syncing at all right? No one would confuse that or think that Palm has a relationship with Apple...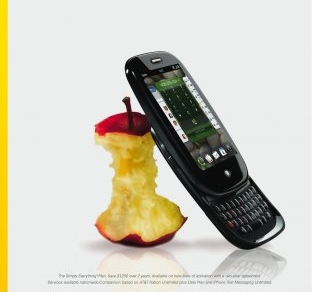 Source
Related Tags