Mac Cloner Quo Sets Up Shop in LA
Apple's Lawyers Gibber with Glee.
Published Fri, May 29 2009 12:16 PM CDT
|
Updated Tue, Nov 3 2020 12:36 PM CST
There is a new Mac Clone in town and he is setting up homestead in LA. This comes on the heels of the Psystar's bankruptcy filing. The new cloner goes by the name of Quo Computers and is making the move from online to Retail Store.
While Mac Clones are nothing new this does represent the first time one has opened a full retail store instead of the more usual online sales model.
Quo Computers founder, Rashantha De Silva is hoping that Apple will see the value in what they are doing. I am not so sure this is going to be the case as Apple is notoriously xenophobic about their products and all Quo may end up getting out of Apple is a ton of legal headaches.
Read more
here
.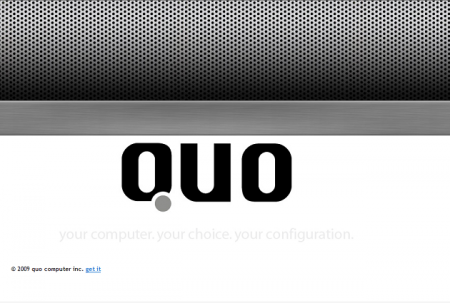 Apple's approach to dealing with Mac clones to this point has been far from understanding. The company has a long history of protecting its intellectual property and industrial designs through the courts--just ask troubled clone maker Psystar. That's not lost on De Silva.

"They probably will (sue us)," De Silva said. "There are others doing this, but we have a different attitude. There are thousands of people in the 'Hackintosh' market, but many of them are creating bad products. I don't think anyone wins in that environment."

It's this attitude of selling a high-quality product--albeit cheaper than Apple's offerings--that De Silva hopes will appeal to consumers. Quo vows top-notch support for its customers too.
Related Tags