Marine One blueprints leaked through P2P App
P2P at its most scary.
Published Tue, Mar 3 2009 7:26 AM CST
|
Updated Tue, Nov 3 2020 12:37 PM CST
Talk about scary; it seems that an extremely foolish, and probably soon to be unemployed, US Defense contractor installed a file sharing application on the same system that contained detailed blueprints and financial information on Marine One, the President's Helicopter.
The sharing application allowed someone in Tehran Iran to; access and download the information. The files were spotted by Tiversa, a company that monitors P2P sharing networks.
Tiversa informed the government immediately of the files and an investigation was able to quickly trace the files to their source.
An Advisor to Tiversa, Retired Gen. Wesley Clark, said "We know exactly what computer it came from. I'm sure that person is embarrassed and may even lose their job, but we know where it came from and we know where it went."
Internet speculation put the blame on Lockheed Martin. Tiversa has publicly stated that Lockheed is not responsible; but has not announced who the culprit is.
Although not the first time a leak has happened in this way it does raise large concerns about security in US Defense Contracting personnel. The majority of Sysadmins block the P2P protocols but this one seems to have let it slip through. The dangers of P2P sharing applications have been overlooked by many but this incident will certainly bring them to the forefront.
Read the full story
here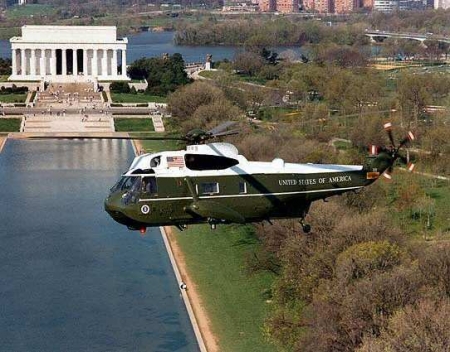 "We found a file containing entire blueprints and avionics package for Marine One, which is the president's helicopter," said Bob Boback, CEO of Tiversa.
Speculation has been circulating on the Internet that the defense contractor that inadvertently disclosed the information was Lockheed Martin.

Bob Boback founder of Tiversa, said the information did not come from Lockheed Martin.

He would not name the contactor that was that was the source, but told Target 11 definitively, "It is not Lockheed."

Tiversa also found sensitive financial information about the cost of the helicopter on that same computer.

Boback said someone from the company most likely downloaded a file-sharing program, typically used to exchange music, not realizing the potential problems.
Related Tags