World record DDR3 overclock on X58 BloodRAGE
whopping 2513.8MHz.
Published Mon, Dec 8 2008 9:01 PM CST
|
Updated Tue, Nov 3 2020 12:37 PM CST
In case you
missed it
, yesterday Foxconn issued out an announcement in excitement of the world record DDR3 memory overclock achieved from their mighty X58 based Blood RAGE motherboard.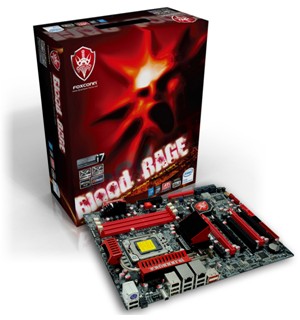 A very talented Taiwanese overclocker got hold of this very impressively kitted out board and chucked a Core i7 920 processor onto it along with some of of A-DATA's highly overclockable DDR3-1333 memory modules. The result was astonishing.
Focusing soley on getting the memory as high as possible, he ended up with a smashing world record overclock as the modules cranked away at 2513.8MHz (1256.9x2). Timings were of course relaxed a bit at 10-11-9-24, but for 1333MHz rated modules this is quite an amazing result.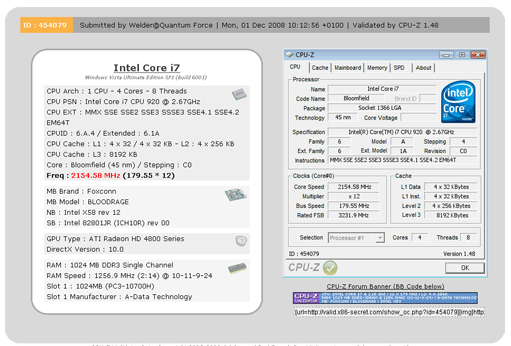 It makes you wonder how far he would get some modules
like these
to.
Related Tags