Seagate launch worlds fastest 15,000RPM SAS HDD
while also being incredibly efficient.
Published
1 minute & 0 seconds read time
Seagate has made a big step forward in the enterprise storage market today, launching the world's fastest hard drive under its Savvio series.
The Savvio 15K.2 uses a SAS (Serial Attached SCSI) 2.0 interface and runs at a spindle speed of 15,000RPM. Whilst being incredibly fast, the inclusion of new proprietory power saving technologies from Seagate are used to make the 2.5-inch 15K.2 an extremely efficient drive that uses up to 70% less power than competing 3.5-inch models.
Capacities come in at 146 and 73GB and with the help of the SAS 2.0 interface's 6Gb/s throughput on tap, these drives are highly suited to RAID configurations.
For further information on the new Savvio 15K.2 series, click
here
.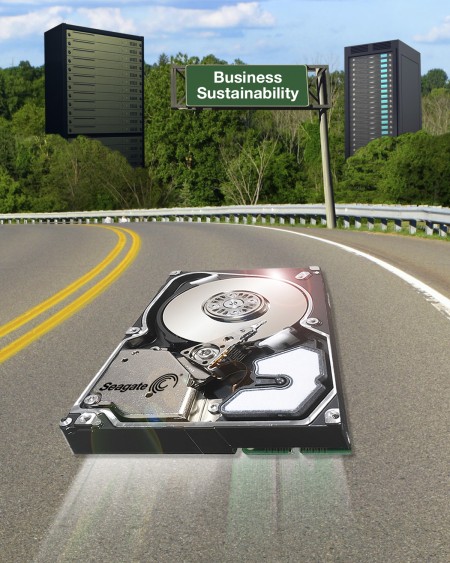 SCOTTS VALLEY, Calif. - November 3, 2008 - Seagate (NASDAQ:STX) today introduced the world's fastest and greenest drive - the Savvio 15K.2 HDD, the new 15K-rpm addition to the Savvio family of 2.5-inch SAS 2.0 enterprise solutions. Savvio 15K.2 HDD delivers the industry's highest hard drive performance and reliability as well as adding a self-encrypting drive option, all while maintaining Seagate's industry leading, record low power consumption. The Savvio 15K.2 hard drive and the previously-announced Savvio 10K.3 hard drive are both part of Seagate's new Unified Storage™ architecture which converges disk drive interfaces, form factors, and security features into a common best-of-breed platform for powerful, yet simple storage solutions. Together, Seagate's Unified Storage architecture and the Savvio hard drive family improve manageability, integration, security and performance benefits for IT departments while ensuring business continuity with no compromise.
Related Tags