Corsair intros economical "Power" series PSUs
Quality units at more affordable pricing.
Published
1 minute & 3 seconds read time
Corsair has paved the way for a fresh line of power supplies this week, first introducing an economical 400 watt unit.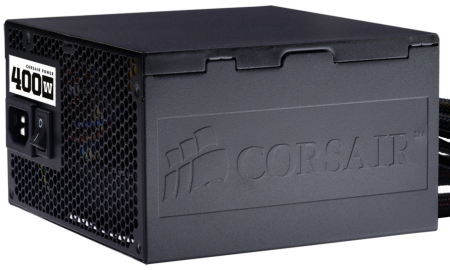 Dubbed the Power Series, this new lineup is aimed more so at the mainstream user with good clean and reliable power, at a price point that won't hurt the wallet. the CX400W offering is of course ATX12V v2.2 compliant and has an efficiency level of over 80% with 99% Active PFC and a single 12V dishing out 30A.
A thermally controlled 120mm fan keeps the unit cool while being whisper quiet. And in typical Corsair style, all the cables are fully sleeved. Corsair's 3-year warranty applies to the Power line of PSUs.
As mentioned before, this new lineup keeps the prices down whilst still offering a solid quality unit. Corsair state they're already shipping the CX400W at a suggested RRP of about $60.
You can find Corsair's
official announcement here
folks.
"Corsair is very proud to announce an entirely new product line for builders with lower power requirements," said Jim Carlton, Vice President of Marketing at Corsair. "With the first product in the Power series, the CX400W, system builders who don't need high-wattage power supplies finally have an inexpensive and high-quality solution."

Due to its energy-efficient design and Active PFC (Power Factor Correction) circuitry, the CX400W is capable of delivering greater than 80% efficiency ratings, allowing it to run extremely cool and use very little energy, reducing its operating costs significantly. Cooled by a large, thermally-controlled 120mm fan, the CX400W can provide stable, continuous power while remaining whisper quiet.
Related Tags