Upgrading from a GeForce 1660 Ti to 2070 SUPER in Acer prebuilt system
Ryan wants to upgrade the GPU in his Acer Nitro N50-600 prebuilt system.
I have an Acer Nitro N50-600 Prebuilt. The current GPU is a 1660Ti with a 500 watt bronze rated PSU. I was curious if you see any issues upgrading this machine to a 2070 Super?

Would I need a PSU upgrade as well?

Thanks!
Hi Ryan,
Not a problem. Looking up that prebuilt, there are several configurations available, but only a few with the GeForce 1660 Ti. I'm going to assume you have the i7-9700, 16GB memory model configuration. Upgrading from the GeForce 1660 Ti to the GeForce 2070 SUPER is quite a boost in graphics performance, as you know. The first issue we need to look at is space in the prebuilt chassis and how much air movement we have inside.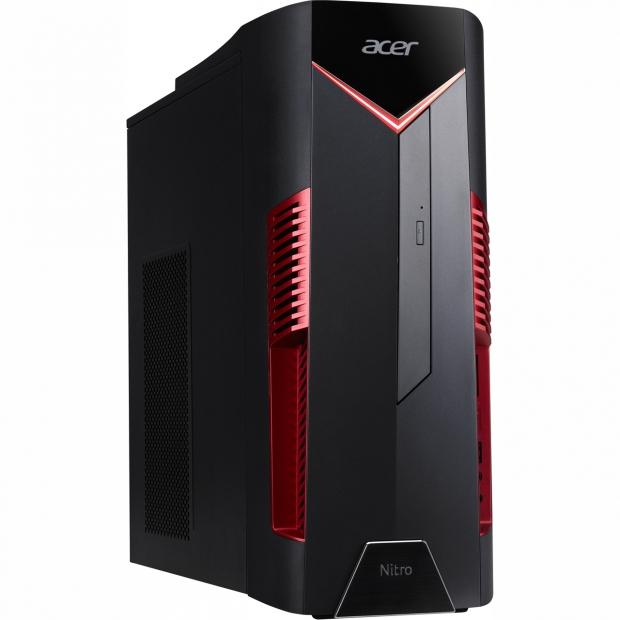 If you have enough space to fit the 2070 SUPER, we have the green light and you will have to choose between a blower model card if you have little air movement in the chassis or go full custom if the case can handle the additional heat dissipation of a dual or triple fan card.
Power supply upgrade is a given moving from the 1660 Ti that uses 125W peak to a card like the 2070 SUPER that comes in at 220W. Here you will need to make sure what you buy fits the dimensions given in the chassis. Bronze PSUs are fine, but run slightly hotter due to their inefficiency, so I would recommend you go to something 650W+ Silver or Gold certified.
Last updated: Nov 3, 2020 at 07:10 pm CST
Related Tags