How do I remove 'Windows Setup' from Windows 10 boot up menu?
Tyson recently upgraded to an SSD and wants to know how to remove the 'Windows Setup' boot up option.
Question by
Tyson from United States
| Answered by
Tyler Bernath
in
Software
on Mon, Oct 28 2019 11:25 PM CDT
I recently upgraded to an SSD and used the Windows Tool to install my OS directly to the drive. Since then, my OS offers options upon boot-up between Windows 10 and Windows Setup. Can I remove this, or will it be there forever?
Hi Tyson,
Sure! Your symptoms are telling me that Windows still thinks or see's the setup media whether it's a partition or USB drive. If you used the Windows Media Tool to make a USB drive for installation, remove it and see if that menu still comes up.
If you did not use USB for installation, Windows may have created a small setup partition for the setup procedure. Check disk management to see if this is the case.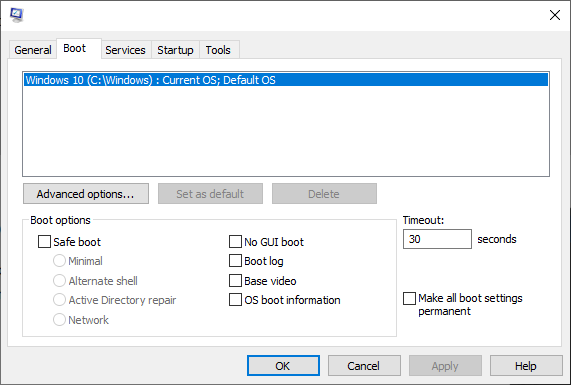 To remedy, I would try disk cleanup to start and allow it to clean all Windows files and old versions of Windows, then reboot and check. If that fails to resolve this, we need to hit msconfig and check the boot tab. If you see multiple versions of Windows listed, you can simply select the one labelled "setup" and click delete.
Last updated: Nov 3, 2020 at 07:10 pm CST
Related Tags