Can the MSI B450M Mortar motherboard support 32GB RAM at 2666MHz?
David wants to know about memory compatibility for a RAM upgrade on his MSI B450M Mortar motherboard.
Hello ATE,

Can the MSI B450M Mortar motherboard support four sticks of 8GB of DDR4-2666 memory (for a total 32GB) when paired with a Ryzen 5 3600 CPU?
Hi David,
Thanks for the question. If we head on over to MSI's website and lookup the motherboard mentioned above and look through the specifications, you will find it supports 1866 through 2666 by JEDEC and up to 3466 by overclocking so you should have no issue with running your 2666MHz memory.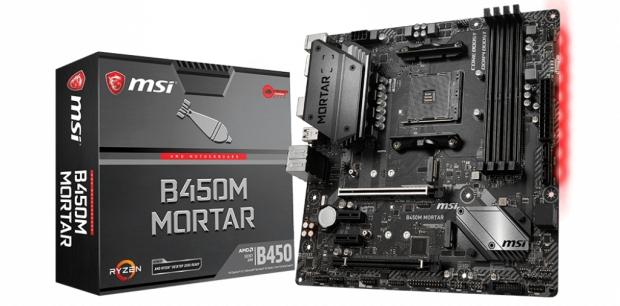 As far as capacity, things may get a bit tricky here, but according to the motherboard specifications, it does have four slots and supports a maximum of 64GB. This would allude to being able to support the 8GB per slot you want to run and even up to 16GB per slot if you ever wanted to upgrade.
That being said, for greatest compatibility with four sticks, I would suggest referring to the supported memory list if available as that will give you specific sets of memory that MSI has tested with the board. In addition, you will need to run a BIOS later than 7B89v18 for Ryzen 5 3600 to be supported and it does look like MSI has been improving memory compatibility as of late.
Last updated: Nov 3, 2020 at 07:10 pm CST
Related Tags