I want to build a SFF PC, capable of 60FPS+ for VR gaming - which GPU?
Which GPU would you need for 60FPS+ in VR gaming, that fits into a SFF gaming PC?
Hi. I'm interesting in building a SFX gaming desktop to run a 1440p monitor with one of the adaptive sync technologies. My other goal for the build is having a small (transportable) computer that can maintain 60+ FPS on an Oculus Rift. The recent price drop of the R9 Fury Nano means this build may happen sooner than i anticipated. The question is, should i go ahead and spring for the newly cheap R9 Nano, or wait for Polaris "Nano" (or Pascal "1070" Mini)? My current system is a 2500k and GTX 670, so the upgrade bug is biting hard, but i can also wait, as the Rift and the HTC Vibe wont really be widely available until the Summer.
Hi Andrew,
This question comes at a perfect time, as I'm in the process of collecting parts for a SFF gaming PC that will be used for my VR coverage and articles, involving the Oculus Rift and HTC Vive.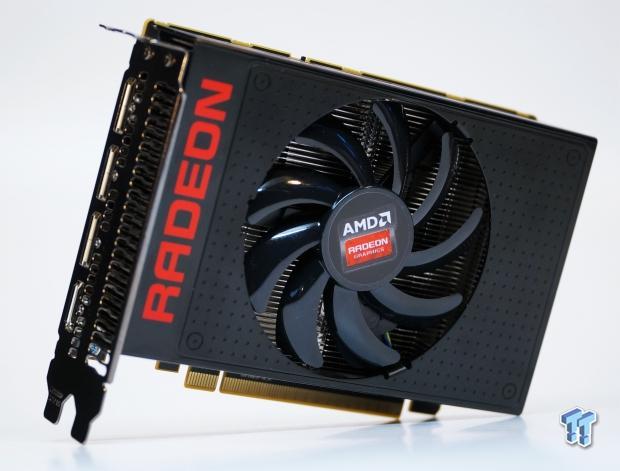 As for your upgrade - if you can wait, wait. The new cards are going to be built around VR, and since the Rift and Vive will have a few months on the market by then, AMD and NVIDIA will have a better grip around VR gaming. On the other hand, if you needed to (or anyone else reading this) buy something now, then the price drop on the R9 Nano has been a great thing, and good timing.
Buying the R9 Nano now - The new $499 pricing on the Radeon R9 Nano makes building a SFF gaming PC that will pump away at VR, perfect. You'll play games at 1440p @ 60FPS+ without a problem on the R9 Nano, it'll fit inside of an SFF gaming PC without a problem, and be more than powerful enough to handle VR gaming with the Oculus Rift and/or the HTC Vive.
Waiting for next-gen GPUs - If you wait, I think you'll find AMD and NVIDIA will better position themselves for VR with next-gen GPUs. The new cards are going to feature HBM2, which will provide up to 1TB/sec of memory bandwidth - very important for maintaining 90FPS+ on the VR headsets. Not only that, but they should be 1.5-2x the increase in performance per watt. I think we're going to see NVIDIA enter the super-small GPU market with a Nano-like card, and I want to see AMD continue their great work with a Polaris-powered Nano.
What should you do? Well, that's up to you. You did say the "upgrade bug is biting hard", but followed it up with "I can also wait", and I think you should wait. The new cards are going to kick some serious ass, and it'll give you time for the Rift and Vive to be released, and see if any bugs and GPU issues need to be ironed out. If you do however want to bite the bullet and upgrade now, the R9 Nano is a great card - and think of it this way - if the new cards are really 1.5-2x better, you can always sell the R9 Nano and upgrade at the time.
Last updated: Nov 3, 2020 at 07:10 pm CST
Related Tags