I have a GeForce GTX 980, should I get the Acer Predator X34?
I'm after the new Acer Predator X34 monitor, but is my GeForce GTX 980 enough to handle 3440x1440 at 100Hz?
Hey TweakTown,

I've had my GeForce GTX 980 for a while now, but I'm in the market for a new gaming monitor now. For the last 2-3 years now I've been running a Samsung 27-inch monitor with a resolution of 1920x1080 and a 120Hz refresh rate.

I don't game as much anymore, but that doesn't mean I don't want a gaming display. I do more productivity work on my PC now, but want to be able to have a great time gaming when I do get the time to put some hours into something like an FPS or League of Legends. I've been eyeing off an UltraWide monitor, especially after your review on the Acer Predator X34. So I have a few questions:
Is my GTX 980 powerful enough to run 3440x1440 in games (it doesn't need to be Ultra detail)
Is the Acer Predator X34 all that it's cracked up to be?
If I did upgrade to a new GPU, should I get the GTX 980 Ti or Titan X?
Hey there Richard,
First off, I'm a total UltraWide nut. I'm sure you might know this, especially if seeing you've read my review on the Acer Predator X34 monitor. I used to be a big advocate of 2560x1440 monitors, but now the 34-inch 3440x1440 resolution has bit me, and I'm completely addicted.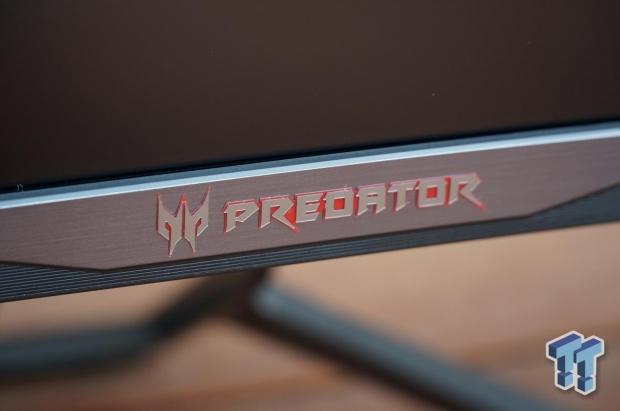 So, to answer your questions, I'll tackle them one-by-one.
Yes, the GTX 980 is enough to run 3440x1440 in most games - and since you've noted that they don't need to be at Ultra detail - my point stands. You've mentioned that you're not gaming as much as you do now, and use your PC for more productivity-themed applications. This is great - as it means you'll get yourself a great UltraWide monitor, that just so happens to double as a kick-ass UltraWide gaming display.

The Acer Predator X34 is totally awesome. It really is. I sit in front of it every day as it's now my daily driver monitor. The 100Hz refresh rate is beautifully smooth for everything - not just gaming - and the image quality is superb.

This is the tough one. The GTX 980 will be fine for gaming now... but I don't know if you should upgrade just yet. I would hold off for a few months as next-gen GPUs are literally around the corner. You could wait 3-6 months and see what NVIDIA release because the next GPUs that come out are going to be significantly faster - but they'll also be cooler, and smaller. If they're too expensive, you could always grab a GTX 980 Ti that will drop in price thanks to the new cards being released.
Last updated: Nov 3, 2020 at 07:10 pm CST
Related Tags