Help me upgrade from my AMD Radeon HD 7970! Should I buy a Fury?
I've got a SAPPHIRE Radeon HD 7970 GHz Edition and want to upgrade, should I get the new Fury card?
Hello TweakTown..i would like to ask a few question..mainly on video card..now i have been using sapphire 7970GHz edition for two years plus..running on core i7 3770k ..asus pz77 v pro mobo..16gb 2400MHz kingston beast RAM ..corsair 128gs SSD...2 tb wd green..cooler master haf xm..thermaltake extreme 2.0 AIO..and corsair hx 850 gold 80+ psu..i want to upgrade my gpu..can u advice me on something..should i just buy another 7970 GHz edition org buy a new gpu either fury org gtx 980ti..planning on getting 2k monitor..now using samsung 1080p monitor..any suggestion..thank you in advance
Hey there Adi,
Both paths that you choose will see you with a much better gaming system, but I would really steer clear of buying another SAPPHIRE Radeon HD 7970 GHz Edition, and grabbing the new AMD Radeon R9 Fury X or NVIDIA GeForce GTX 980 Ti.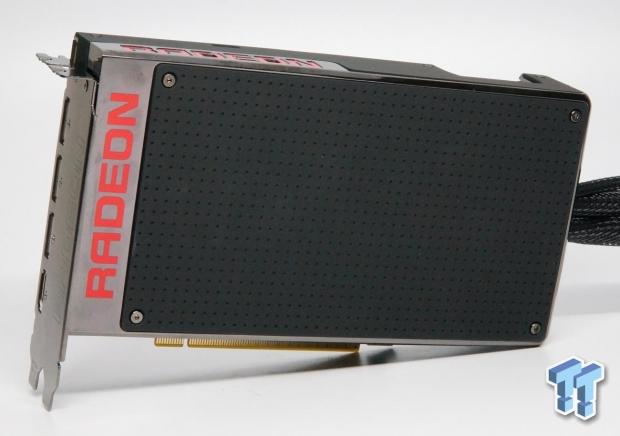 Both cards are going to be great for the 1080p monitor you have now, and just as good when you upgrade to a 2560x1440 display. The Fury X is a champion at 1440p gaming, sustaining 60FPS+ throughout our benchmarks at 2560x1440. I have no problems recommending you the single Fury X, as it'll beat HD 7970s in Crossfire without a problem, while consuming less power and generating less heat and noise.
Alternatively, you mentioned the GeForce GTX 980 Ti as an upgrade path. Switching to the GTX 980 Ti would provide the same performance jump, so the change is up to you really. Both the Fury X and GTX 980 Ti are incredibly powerful cards, both capable of maintaining 60FPS+ at High/Ultra details in all games right now at 1440p.
Last updated: Nov 3, 2020 at 07:10 pm CST
Related Tags