I'd like some suggestions on a GPU upgrade!
I want to spend $400 on a new GPU, what would you recommend?
Some suggestions on upgrading my system?

Hello, I'm currently planning to upgrade some stuff on my rig. Currently I have:
PSU: FSP AURUM GOLD 700W
Motherboard: Asus P8H77-V
CPU: Intel i7-2600
RAM: 8GB DDR3 1333MHz (2x 4GB dual channel)
GPU: ASUS HD6770 (EAH6770)
HDD: WD Caviar Black 1TB
I'd like some suggestions on which gaming GPU to get with cost of under 400$. Also, I've been planning to get 16GB (4x 4GB) of Kingston's HyperX Genesis DDR3 RAM. Is this RAM a good choice?

Thank you!
Hi Igor,
$400 is a great budget to spend on a new GPU as you're not limited to the low- or mid-range GPUs and can really stretch your legs in terms of getting a great GPU. You could go for either an NVIDIA GeForce GTX 670, or AMD's Radeon HD 7970.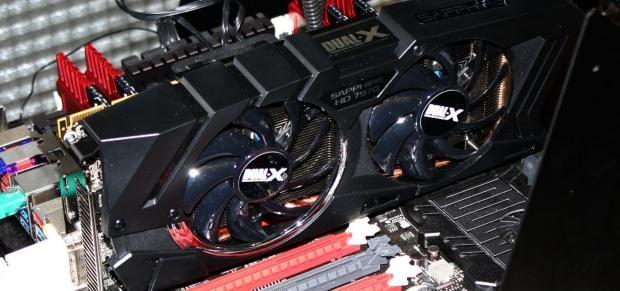 I use HD 7970s at home and I've come to really love them, they offer some insane performance and have a bunch of overclocking headroom included, which is always a great thing to have. You can grab Sapphire's Radeon HD 7970 for around $400-$450 (depending on the model) - Newegg sell the stock HD 7970 from Sapphire for $409.99.
You could also go for the GeForce GTX 670, which you can get for the same $400-$450 price range. It all comes down to which side you want to barrack for. The HD 7970 would allow a drop-in installation, not having to remove your drivers and install NVIDIA's drivers, if that helps your decision.
If it were up to me, grab the Sapphire HD 7970.
As for the RAM, the Kingston kit that you're eyeing off is fine - you'll enjoy that for sure!
Last updated: Nov 3, 2020 at 07:10 pm CST
Related Tags