Apex Legends Benchmarked: Core i9-9900K With The Latest GPUs
Our extensive Apex Legends benchmarks start with the Core i9-9900K, with some of the best graphics cards you can buy.

Published Mar 13, 2019 10:00 AM CDT
|
Updated Tue, Nov 3 2020 6:57 PM CST
7 minute read time
Introduction
Introduction + How Freaking Good Is Apex Legends?!
EA has made one of the best moves in the entire history of the company which was founded in 1982 with the release of Apex Legends from developer Respawn Entertainment. Apex Legends has become the hottest game in the world right now across the PC, Xbox One and PS4 consoles with Respawn coming in off of its two previous games made for EA with Titanfall and its sequel, Apex Legends is a new battle royale game set in the world of Titanfall and has taking the gaming scene by storm.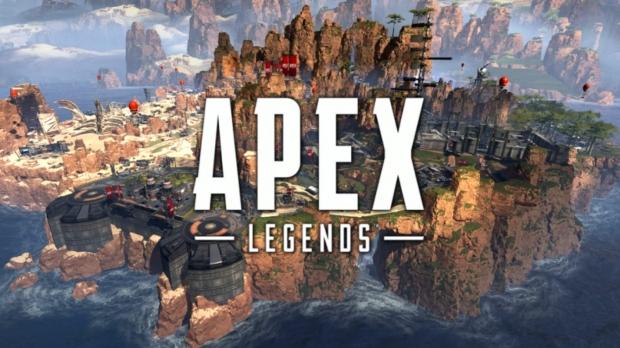 Apex Legends made its debut on February 4 and has since racked up over 50 million users, and is the talk of the town in the gaming world. It's an incredibly awarding game, and is hard to put down. After you become familiar with the game you want to play it more because you get to know the style of game it is, its movement, upgrades on your armor and kit, weapons, the map, and so on.
Best of all, Apex Legends is completely free to play.
Apex Legends has its own microtransactions of course which will provide a flurry of skins for your character, weapons, and other cosmetics in the game like your frame when you are about to load in, or when you win. There are also other Legends you can unlock with the in-game currency, which can be purchased in Apex Packs with real money.
I've put around 40-50 hours into the game so far and have been splitting my game time on four different CPU setups and a bunch of GPUs. I've gone from the Intel Core i3-6100 (which is below minimum specs for the game) all the way through to a beast Core i9-9900K. In between I switched between a Core i7-8700K and an AMD Ryzen 7 2700X-based gaming rig.
I have a series of Apex Legends benchmarks coming up where we'll be running a bunch of different CPU/motherboard combos testing various GPUs in the process at a few different resolutions. The first of which is this article with the flagship Core i9-9900K processor, while our next benchmark article about Apex Legends will be a re-purposed crypto mining rig with an Intel Core i3-6100 processor that is below the minimum PC requirements for the game.
But you know what? It runs Apex Legends like a f***ing rockstar. Seriously, a $140 processor with 2C/4T runs the game super smooth, even on a 120Hz gaming display.
Apex Legends Powered By Modified Source Engine
Source Is The Hot Sauce Of Apex Legends
Apex Legends is the hottest game out right now with the new battle royale shooter from Titanfall developer Respawn Entertainment taking the gaming world by storm. Respawn is wholly owned by EA, and while EA uses its in-house Frostbite engine for its other games like Battlefield, Respawn continued using the Source engine made by Valve for Apex Legends.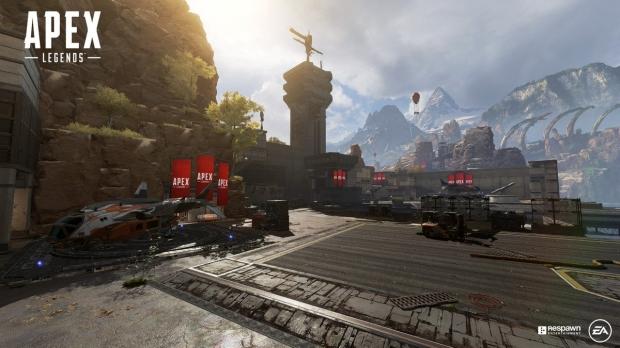 Respawn used a highly modified version of the Source engine for Apex Legends, with a bunch of modifications and tweaks that were made for the world of Apex Legends since it's a battle royale shooter.
The developer had to make some adjustments to the engine to handle the much larger map required for the game, as well as the larger draw distances, on a larger map. Source wasn't built for this, so Respawn had to make some surgical changes to get Source working well for Apex Legends.
How We Tested & Test System Setup
How We Tested [Lots of Playing]
There is no built-in benchmark for Apex Legends so good old fashioned playing-the-game had to happen, with tens of hours poured into Respawn's new battle royale smash hit. After a few days of testing rumors began circling of new GeForce drivers that would improve performance and stop the crashing issues that were plaguing GeForce RTX graphics card owners... and then they dropped as we were about finished with our first batches of results.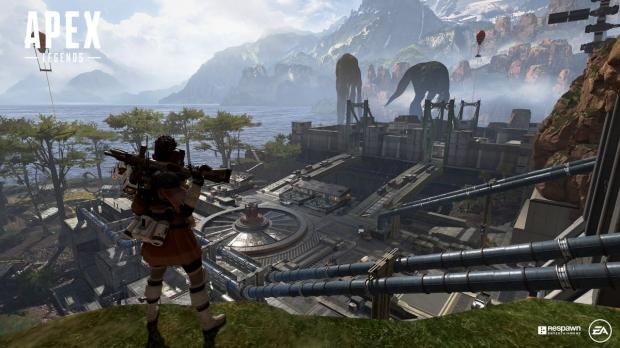 This means we had to do another couple of days of testing, but the results speak for themselves. The new drivers for both AMD and NVIDIA have greatly improved performance along with updates to Apex Legends itself, the biggest improvement was to the minimum FPS which is damn good on our charts.
We tested the game with 3 average runs of around 180 seconds (3 minutes) each, averaging the results. This provided a great data set to work with, and was consistent with our testing after the new GPU drivers and patches to Apex Legends.
As for the graphics settings, here's what we adjusted:
Test System Setup
CPU: Intel Core i9-9900K cooled by Corsair H150i PRO RGB
Motherboard: GIGABYTE AORUS Z390 AORUS PRO
RAM: 32GB Kingston Hyper-X RGB DDR4-3200 RAM
SSDs: OCZ 1TB + 512GB NVMe M.2 SSDs
PSU: Corsair AX860i
Chassis: InWin X-Frame 2.0
Benchmarks - 1080p @ Low/High Settings
1080p - Low Settings
1080p - High Settings
Benchmarks - 1440p @ Low/High Settings
1440p - Low Settings
1440p - High Settings
Benchmarks - 4K Low/High Settings
4K - Low Settings
4K - High Settings
Final Thoughts
Performance Thoughts
I wouldn't recommend going out and buying an Intel Core i9-9900K solely for Apex Legends, but if you want one of the best gaming CPUs on the market then you're already sold. Anyway, the 9900K provides some insane performance at 1080p with all of our graphics cards including the 'slowest' of them all - the GeForce GTX 1080 Ti.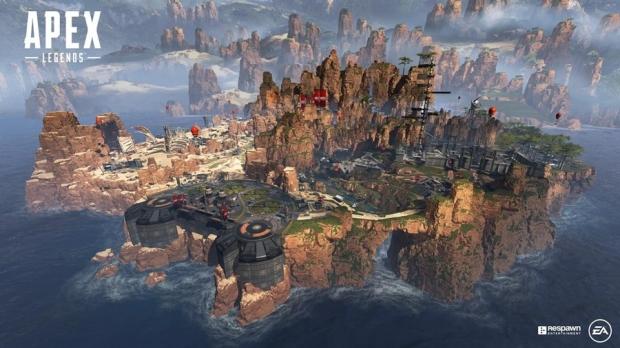 But if you are building a serious 1080p/1440 high refresh rate display and wanting to hit 120FPS minimum, you're going to want the best gaming CPU you can buy and that is the Core i9-9900K. Secondly, you'll need the best GPU you can buy, right?
1080p high refresh rate gaming monitors will need a GeForce RTX 2080 Ti if they want to get close to 240FPS average, as our RTX 2080 Ti cards were hitting 230FPS average or so at 1080p on Low settings. The closest to this is the RTX 2080 with 214FPS, while AMD's best in the Radeon VII hits 206FPS average at 1080p while the previous-gen GTX 1080 Ti is only pushing 163FPS average at 1080p on Low settings.
Apex Legends at 1080p on the High preset can still see over 180FPS on the RTX 1080 Ti, so 1080p 144Hz gaming monitors will be fine with virtually all high-end cards, even AMD's new Radeon VII. The older-gen GTX 1080 Ti will reach 130FPS average, so you'll have to tweak a setting or two to get 144FPS average while the RTX 2080/2080 Ti hit 144FPS and 175FPS average, respectively.
2560x1440 is where the real run begins, where on the Low preset all of our cards are scoring over 144FPS average. The Radeon VII is a surprise here with 180FPS average, keeping up on the heels of the RTX 2080 with 186FPS average. The higher-end RTX 2080 Ti reaches 193FPS average, while the overclocked MSI GeForce RTX 2080 Ti LIGHTNING Z performs beautifully here at 207FPS average.
Changing over to the High preset at 1440p will see you needing to get an RTX 2080 Ti and overclock it, or get something like MSI's GeForce RTX 2080 Ti LIGHTNING Z which hits 140FPS average. AMD's best Radeon falls below 100FPS average (just) while the previous-gen GTX 1080 Ti only hits 93FPS average at 1440p High.
This article was never written for 4K in mind, but I thought I'd run Apex Legends through the high resolution and see how it performed. NVIDIA is the only company that has a card that'll even get close to 144FPS average on Low detail, with the GeForce RTX 2080 Ti Founders Edition scoring 130FPS average, while the overclocked MSI GeForce RTX 2080 Ti LIGHTNING Z hits 134FPS.
I can tell you this much: Apex Legends at 4K and 133FPS average is nothing but glorious.
Cranking the game up to 4K and the RTX 2080 Ti only achieves 81FPS and in the MSI GeForce RTX 2080 Ti LIGHTNING Z with 90FPS. The Radeon VII drops to just 60FPS, while the GTX 1080 Ti is below it with 51FPS average and the higher-end RTX 2080 with 64FPS. Not bad, but I wouldn't be dumping cash down to play Apex Legends at 4K 60Hz over 1440p 144Hz.
I'm an avid user of my Acer Predator X27 gaming monitor, with its monster 4K 144Hz HDR G-Sync specs culminating in the best display I've ever used. But, it's expensive and requires the high-end (and also expensive) NVIDIA GeForce RTX 2080 Ti graphics card to even begin to run games at 4K 144Hz. Even the overclocked MSI GeForce RTX 2080 Ti LIGHTNING Z was pushing out 134FPS average 4K on the Low preset. On the High preset we're looking at 81-90FPS average on the RTX 2080 Ti. For a game like this, it's not good enough at 4K so you'd drop to Low settings to compensate (and get very close to 144FPS average).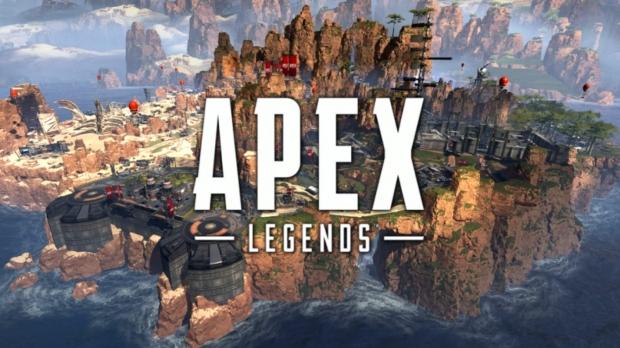 I think gaming at 2560x1440 on a high-end graphics card on a high refresh rate monitor is the best price/performance set up you can do right now, and it allows RTX 2080 Ti owners to reach 130-140FPS average on High settings, versus just 81-90FPS at 4K on the same graphics card. But drop those settings to Low and you're seeing 193-207FPS average from the RTX 2080 Ti.
Alternatively, the GeForce GTX 1080 Ti can run Apex Legends at 1440p at 146FPS average, which is absolutely perfect. You can spend less than $500 on a large 1440p 144Hz gaming display, and use your current (or buy a new/used GTX 1080 Ti on the cheap) and be smashing Apex Legends at 1440p and over 144FPS average on Low settings. Another consideration would be a FreeSync monitor and a Radeon VII, as AMD's latest and greatest performs well here with 180FPS average on Low settings and 100FPS on High.
1080p gamers get the best deal as all of the cards in Apex Legends on high refresh rate displays, with Low settings providing some insane performance on our 9900K. All of the cards do way over 144FPS average, 4 out of 5 of them pushing over 200FPS. If you want to buy a 1080p 240Hz monitor then you're going to marry that with a Radeon VII or GeForce RTX 2080/2080 Ti.
Now that the 9900K benchmarks are finished, next up is the Core i3-6100 on some mid-range graphics cards which will be very, very interesting to see. UUntil then, comment below with what CPU/motherboard combo we should be testing next. Some of them will be: Core i5-8400, Ryzen 5 1500X, Core i7-8700K, and maybe even a Celeron CPU or two.
We openly invite the companies who provide us with review samples / who are mentioned or discussed to express their opinion. If any company representative wishes to respond, we will publish the response here. Please contact us if you wish to respond.