Introduction and The Package
Introduction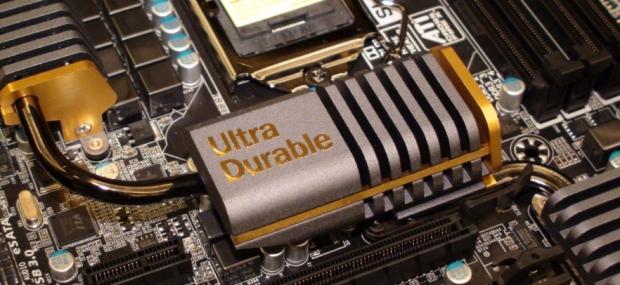 GIGABYTE has been extremely aggressive with the new Z68 chipset and it's very much out with the old and in with the new. Over the past few weeks the GIGABYTE Z68 boards have been the ones to show up a lot in corner stores for sale. And after hearing that they hope to achieve 80% of channel stocking at launch, it makes sense.
GIGABYTE have been in there words "aggressively stocking the channel with Z68 MBs for weeks now." In no doubt a bit of a gentlemen's agreement, they send to their distributors who send to the retail channel. GIGABYTE hope that it stops there until May 11 when the curtain is lifted on the new chipset and at that point the retail stores are ready to go. Unfortunately one store decides to sell beforehand and then someone else does and someone else does; you essentially get a snow ball effect of companies selling a product early.
The nature of how GIGABYTE wanted to achieve this target meant that out of the 1000s of retail stores that sell their product, some were bound to either not care about the NDA or not know. Outside of some pictures, though, we haven't seen loads about the GIGABYTE Z68 still.
With 80% saturation the aim for GIGABYTE, let's look at two of the boards they hope to achieve that with. The GIGABYTE Z68X-UD7-B3 and Z68X-UD3H-B3 where shown to us in a secret rendezvous. Let's take a closer look!
The Package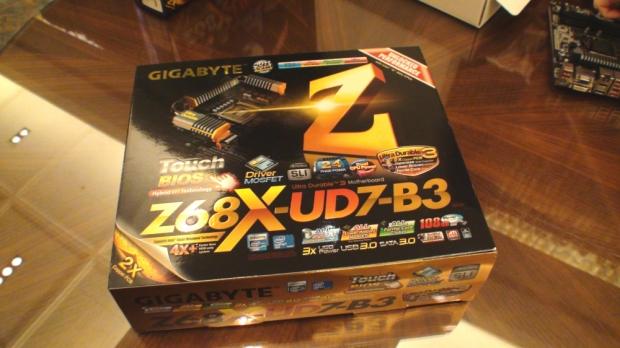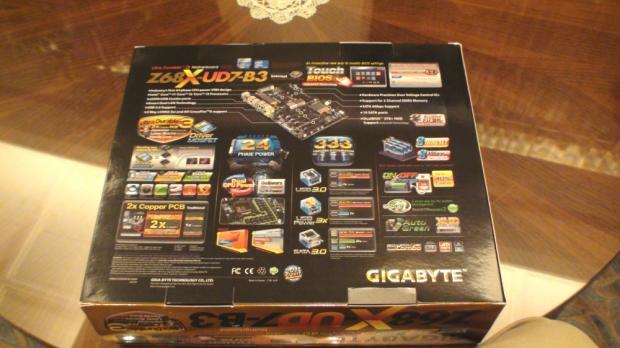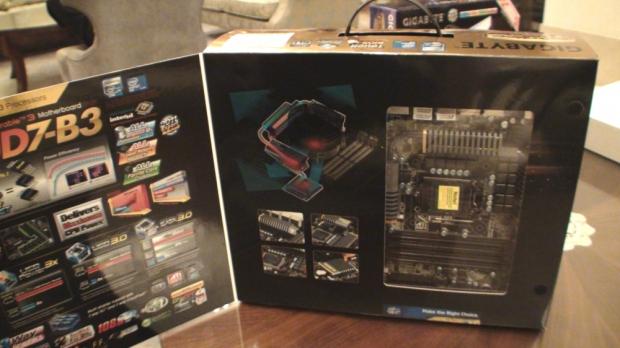 Looking at the Z68X-UD7-B3 box, the overall design of it is very similar to that of previous UD7 boards we've seen from GIGABYTE. We've got a gold / black color scheme going and just an absolute bunch of logos on the box front and back. Of course, looking at the front of the box and again we can open it up and get more detail on some of the features that GIGABYTE offer while also getting a good look at the motherboard and the main CPU / Memory area.
GIGABYTE Z68X-UD7 - The Board
GIGABYTE have got a very good looking board on offer here with an almost all black setup going on with just some tinges of gold that help the board stand out. Design wise it's very similar to the P67-UD7 and you'll probably no doubt notice that.
Looking at our expansion slots, we've got two legacy PCI slots, one PCI-E 1x slot and four PCI-E 16x slots. GIGABYTE offer support for up to three NVIDIA or AMD video cards. Of course, when you start adding multiple video cards into the mix the lane speeds do change a little bit. If you're using the first and third PCI-E slot for SLI or Crossfire, both cards will run at 16x. If you add a third card into the mix by using the fourth PCI-E slot, that card will be running at 8x.
This is a little different to the other Z68 boards we've previewed because GIGABYTE have opted to use the NF200 chip here which adds further PCI-E lanes into the mix. Overall, a three video card setup should be faster on this board than other Z68 ones due to this.
Below these expansion slots we can see a number of headers which will accommodate FireWire, system fans, USB 3.0, USB 2.0 and your front panel connections.
Looking towards the bottom corner, you can see our onboard debug LED which makes solving any issues easy, while next to that you can see our lineup of SATA ports. The black and white SATA ports run off the Z68 chip with the black being SATA2 and the white being SATA3. Also included are another two SATA3 ports which are grey; these are controlled via the Marvell SE9128 chip.
GIGABYTE Z68X-UD7 - The Board Continued
Continuing to move around the board, we get up to the top right corner. Here we've got our four DIMM slots that support dual channel DDR3. While we don't have actual documentation from GIGABYTE on what exactly is supported here, it's extremely safe to assume we've got the standard setup.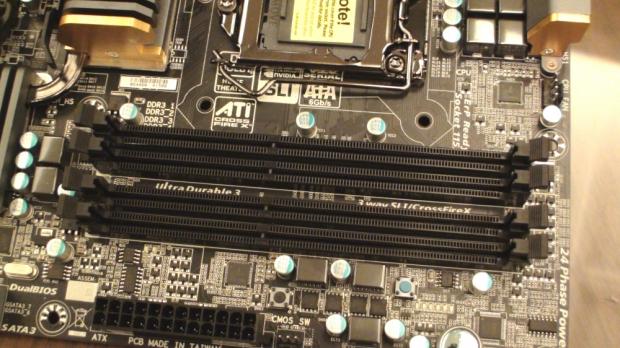 The standard setup means we've got support for up to 32GB of DDR3 at 1066 / 1333 / 1600 / 1866 / 2133 MHz DDR. Also around this area we can see our main ATX power connector and next to that a fan header.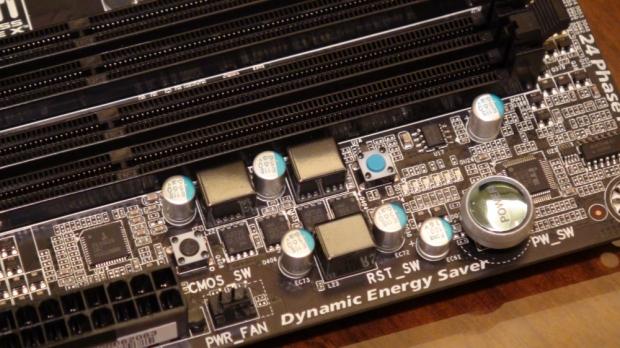 Just around this area, we can also see a couple of extra buttons; the big one is of course a power switch, the smaller blue one is a reset button and the black one that sits next to the power connector is a reset CMOS. These are extremely handy buttons to have if you're testing or just want to make sure everything is working without having to hook up the front panel buttons.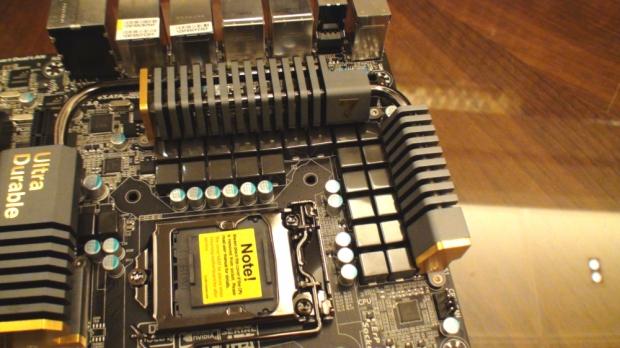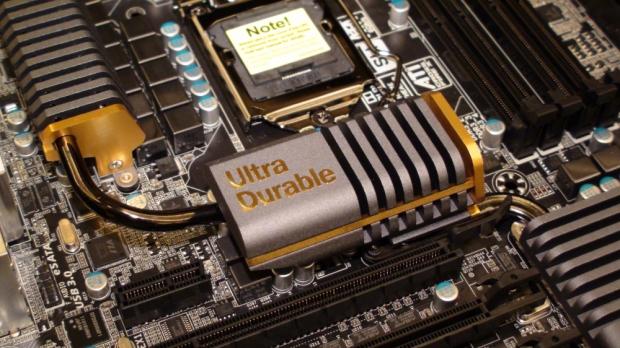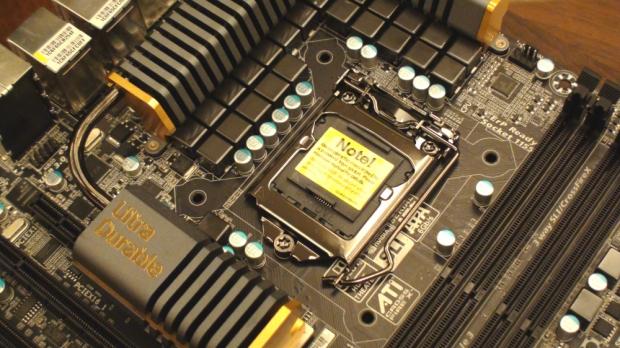 Looking around the CPU area, we've got a very nice clean setup and you can have a closer look at the heatpipe / heatsink design GIGABYTE have opted for. It's very clean and typical GIGABYTE. Behind it you can also just see a picture of the 8-Pin CPU power connector.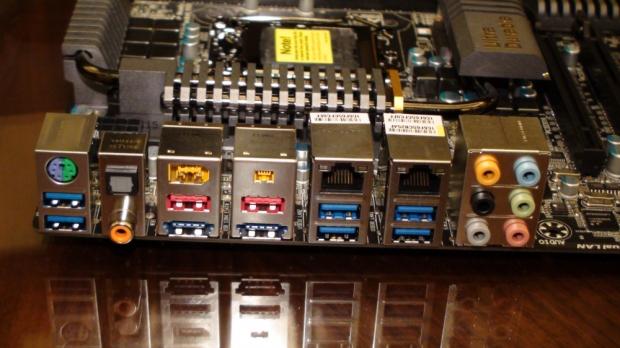 Finally, we have the I/O side of things and the first thing we see is our PS/2 combo port. Also here we've got a total of eight USB ports, two 1394 FireWire ports and two Gigabit network ports. We also have an array of audio jacks for digital and analogue sound.
GIGABYTE Z68X-UD3H - The Board
Looking at the board, it seems very similar to the UD7 we just looked at with the black PCB design going on. Of course, when you really look at it there are some clear differences between them with the most obvious being the lack of that massive heatsink / heatpipe design that goes from the top of the board to almost the bottom right corner.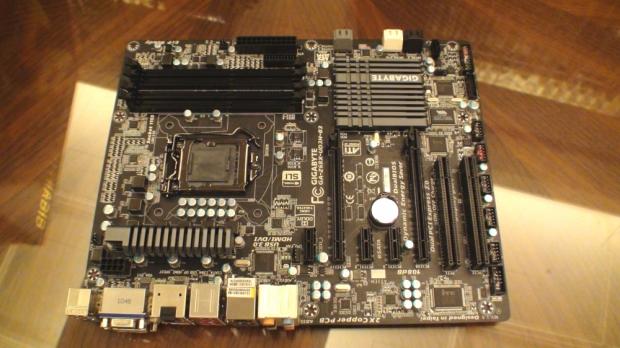 Expansion is strong, but there's not the heavy emphasis on three card video card setups like there is on the UD7. We've got the same two legacy PCI slots; instead of one PCI-E 1x slot, though, we have three here and instead of four PCI-E 16x slots we have two.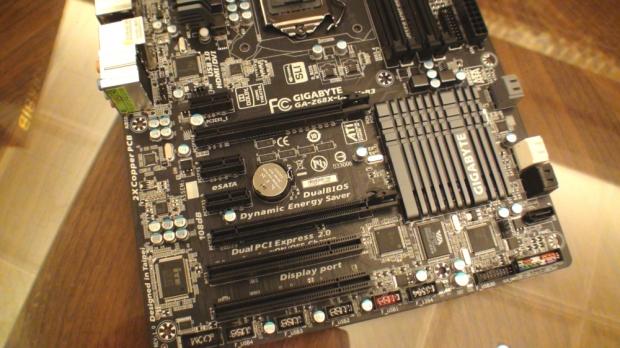 Because we don't have the NF200 chip present here, when you're using two cards the PCI-E slots will slow down to 8x each. It's not really that much of a big deal as in the past we've tested and now know that there's very limited difference. Below the expansion ports we can see all our headers for USB 2.0, USB 3.0 and our front panel.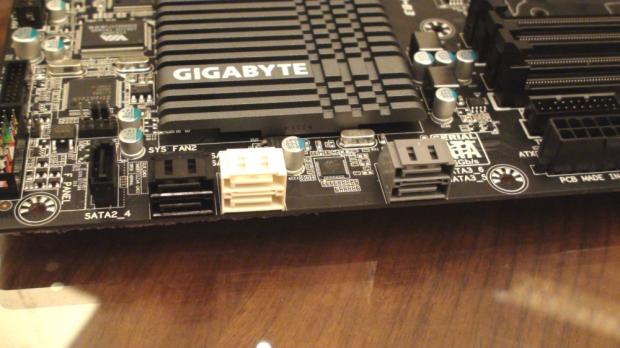 Looking at the SATA setup, we've got three black SATA2 ports and two white SATA3 ports which are controlled via the Z68 chipset. Slightly over, we have a further two SATA3 ports which are colored grey; these are controlled via the Marvell SE9172.
GIGABYTE Z68X-UD3H - The Board Continued
As we start to move to the top of the board we can see our RAM slots. The setup here is of course identical to the UD7. That means we've got support for up to 32GB of DDR3 at 1066 / 1333 / 1600 / 1866 / 2133 MHz DDR.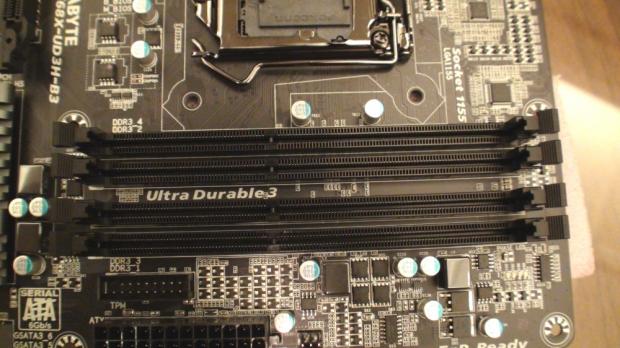 Below this we have our main ATX power connector and next to that you can see a small fan header. Not present on this board is the power, reset and clear CMOS switches that we saw on the UD7.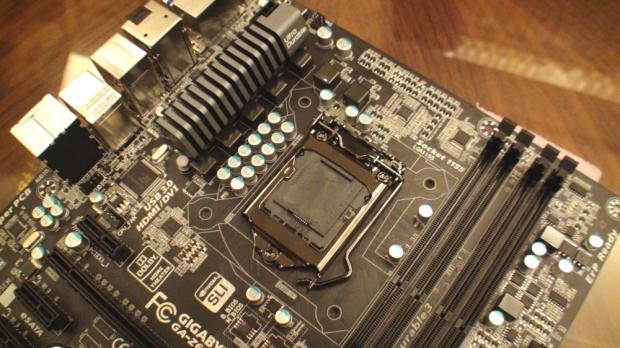 Looking next to the RAM area, we can see our CPU area and it's fairly plain around here. There's of course not as much going on because we don't have the big heatpipe setup that's present on the UD7.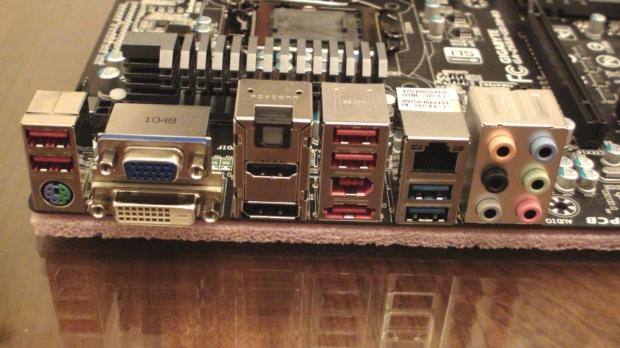 Finally, we have the I/O side of things which offers us a combo PS/2 port, six USB ports with the two blue ones being USB 3.0, FireWire and eSATA and some analogue audio outputs. The big difference here is the DVI, VGA, HDMI and DisplayPort connector. Unlike the UD7, the UD3H has the HD Intel graphics which is the reason we have these connections.
Some GIGABYTE Z68 Features
I've got two 100 page power point presentations showing the features of both these boards and there's just so much on offer that there's no way I could go through them all. Once the NDA is lifted it will be really worth checking out the GIGABYTE website to get a run down on all of them. For now, though, let's give you some of the main ones.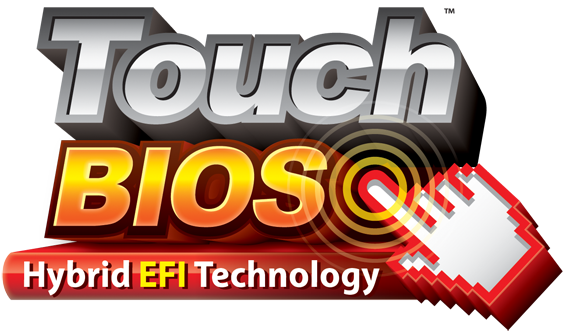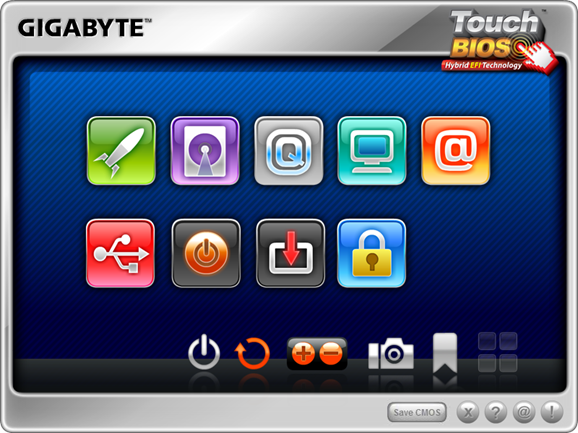 Touch BIOS would have to be one of the biggest features and it's interesting to see how it goes once it really starts to hit mass adoption. GIGABYTE have really skipped the "UEFI" thing that most companies are going for and instead have opted for their own style.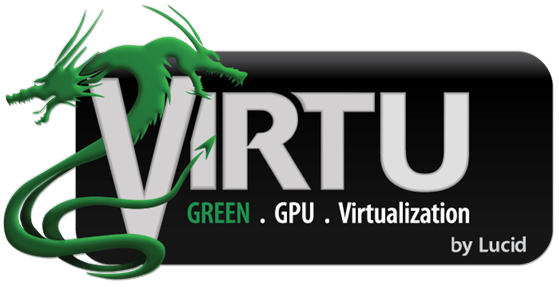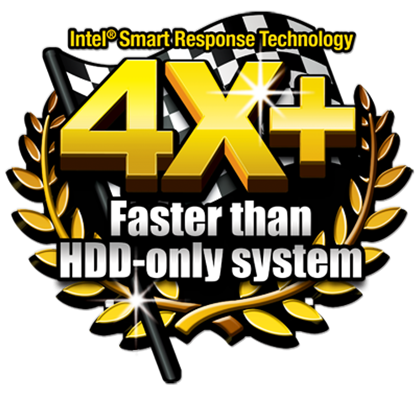 Like other Z68 boards we've previewed, both Lucid Virtu and Intel Smart Response Technology are on offer as a Z68 chipset feature. It's worth knowing, though, that Lucid Virtu Decoding isn't on offer in the UD7 because GIGABYTE hasn't opted to use the Intel HD Graphics. You have to remember, though, both NVIDIA and AMD offer hardware decoding, so if you're using a video card there's always that option.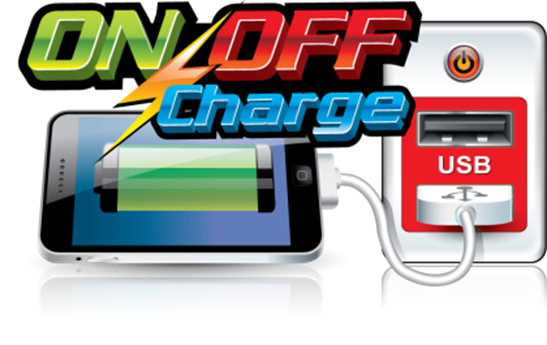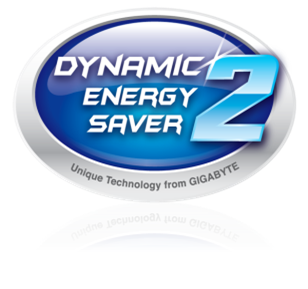 Along with those we've got those other yummy GIGABYTE features that we've been seeing for a while which include On / Off Charge, Dynamic Energy Saver 2, GIGABYTE 333 Technology and Smart6 to mention just a few.
Final Thoughts
GIGABYTE have got some great looking Z68 boards coming and with aim to hit 80% saturation on the new Z68 platform they should be one of the easiest boards to get at launch. If you're looking at getting a GIGABYTE motherboard you need to decide what you want to get out of it.
Feature wise both the UD3H and UD7 are very strong, but the UD7 clearly stands out for anyone who is interested in going down the multiple video card path because of the decision for GIGABYTE to add the NF200 chip into the mix. What this means is we're able to achieve 16x / 16x on two video cards versus 8x / 8x.
Of course, if you want to throw a third card into the mix, if you're using a Z68 board that doesn't have the NF200 chip then your first two will run at 8x / 8x as you would expect, but the third will be at 4x.
Of course, the UD7 does lack the "Intel HD Graphics", but if you're going to opt for something higher end like the UD7 then the lack of onboard graphics shouldn't even matter.
GIGABYTE haven't only just created boards that look good in physical form thanks to the black PCB, but also boards that look great when it comes to looking at the feature set. Once the boards get into our lab here we'll do some full testing on them, but for now you can just enjoy what is to come.