Let's discuss something that is not really being talked about right now, the smartphone and gaming industry. Smartphones really shined throughout 2010, with Apple's iPhone and iOS dominating as well as Google and their Android OS. These were based off single-core designs and relatively basic GPUs included.
This year we're on the verge of having quad-core CPU smartphones backed up with 12-core GPU's all inside a smartphone (or should it be 'super-smartphone'?) that will barely get warm under load. Tablets are becoming a tour de force in all industries and will surely take pot shots at the notebook industry and possibly overtake it in a relatively short period of time.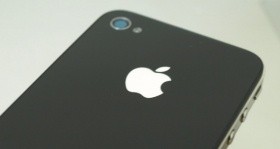 What does this mean for next-gen consoles? Surely they'll have to have more than just quad-core CPU's inside if a relatively basic (when in comparison) smartphone can include this. What about GPU power? Are Microsoft and Sony thinking of the future? Current gen consoles have been out for over five years and took multi-billion dollar losses to even get here. Both sides have committed to a ten year life span of consoles.
Remember the RROD from the Xbox 360's? A billion dollar problem for Microsoft. We haven't seen that in any of the current generation smartphones or tablets. Technology has improved at an unprecedented rate over the past 5 years.

Yes, technology has always moved this fast - but not in the leaps and bounds we're experiencing at the moment. The technology industry (TV's, smartphones, tablets, PC's, notebooks, consoles) is an industry that is very hard to predict, because there's so many players constantly releasing new products as well as having something behind the scenes that will literally knock the socks off of most people.
Will this be the case for next-gen consoles? If so, with the amazing leaps and bounds smartphones and tablets are doing, consoles will have no option but to have an exponential increase in power. Not just CPU and GPU, but in all things they do (connectivity, prices of games, user-input, Kinect/Move, etc). PC's currently have a minimum of dual or quad core, 4 - 8GB of RAM, very powerful GPUs (and multiple one at that) and are constantly upgradeable.
Next-gen consoles are going to need to stand out from an ever-evolving smartphone and tablet market in order to capture an audience that they are barely sustaining now.
Game quality is getting lower as the restrictions of consoles are being realised; AAA titles need to sell 5 million copies or more to deem them "successful" in this world of Call of Duty $1 billion revenue-type games.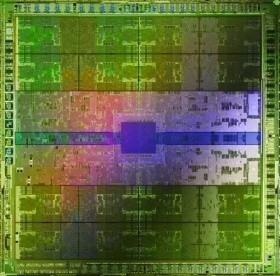 How will the console market evolve? There's a box in front of Microsoft and Sony right now and it requires thinking out of it in order to move forward. Especially with billions of dollars, millions of customers and various developers and corporations that solely rely on game development and sales in order to exist.
Will we see the usual thing we saw from Sony last time? Where the PS3 was meant to be capable of dual-HDMI output, with the console supporting dual 1080p outputs? AAA titles these days are usually rendered (on both consoles) at ~1200x600 resolution, then upscaled to 1280x720 or 1920x1080 by your TV.
False promises can now be fulfilled on next-gen consoles with current GPU hardware more than capable of 1080p @ 60fps or 1080p @ 120fps (allowing either smooth 120fps or the option of 3D).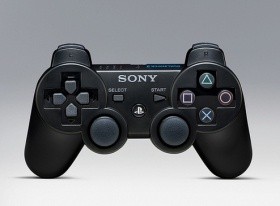 Will this strike a change in the gaming market? Cheaper games? More indie developers? Consoles with upgradeable parts? - Right now, I'm sure Microsoft and Sony are shaking in their boots. The Mobile World Congress is showing them that all players in the market are willing to place bets on the smartphone and tablet markets, where the two juggernauts of the console industry are struggling to move past a ten-year development cycle.
Games on smartphones are tipped to reach current-gen console quality within two years, yet current-gen consoles will still be offering the same thing they've offered since 2005. Will game developers wake up and realize that there needs to be a revolution in gaming instead of the usual evolution in hardware?
Since the 360 and PS3 we have had games with $50 - $100 million budgets; the games medium is being taken just as seriously as any tent-pole Hollywood movie. With this in mind, is it time for an exponential leap in graphics quality so that 10 years from now the console won't be over taken by smartphone and tablet technology?
As an avid gamer, I can't wait to see what the next-generation of games brings us.