AMD FX-8350 powering GTX 780 SLI vs GTX 980 SLI at 4K
Just how does a $300 AMD CPU and motherboard combo compare against a $1000 Intel combo at 4K on GTX 780 and GTX 980 SLI? Let's find out.
Earlier on in the week, we pitted our AMD and Intel systems against each other, in a battle at 2560x1440. The GPUs in question were NVIDIA's reference GeForce GTX 780s in SLI, and the new GTX 980s in SLI. For $300, the AMD represents super value, and what most would think, the loser out of the two setups.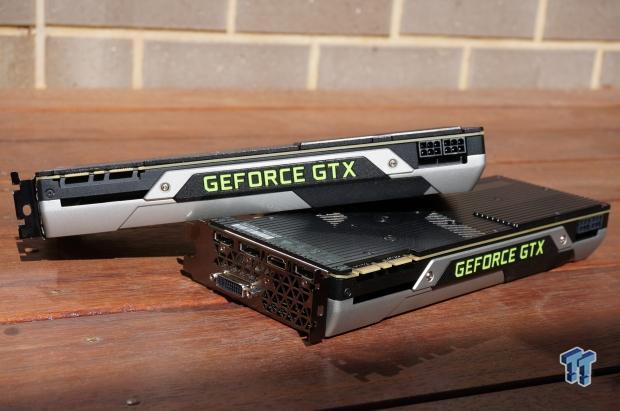 Especially when we're talking about Intel's still-powerful Core i7-4930K, which features 12 threads (6 physical cores and 6 Hyper-Threaded cores) in total. It is the company's LGA 2011 socket, and meant for enthusiasts. Mix this with a high-end ASUS motherboard, we're talking $1052 worth of goods compared to the $319 cost on the AMD gear.
These CPUs and motherboards aren't meant to be compared, and that's not what we're showing you here with these articles. What these articles are showing, is that a $300-ish CPU and motherboard combo from AMD can compete in the same 10-20% margin that Intel's offering is providing. You wouldn't spend $1500 on some GPUs to buy the lower-end combo, but these results show you that you can - and that is a problem.
Before we get into the 'should you buy a cheaper CPU and motherboard or not' question, let's look at the new hot standard, Ultra HD, on our two systems. Ultra HD pumps things up to 3840x2160, otherwise known as 4K. This is the new holy grail of resolutions, and we're going to see just how our $319 system made up of an AMD CPU and motherboard, against the $1052 combo that consists of a high-end Republic of Gamers board from ASUS, and a 12 threaded CPU.
Let's jump right into it, taking a look at the specifications of our two systems:
AMD system:
CPU: AMD FX-8350 @ stock
Motherboard: GIGABYTE 990FXA-UD3
RAM: 16GB Corsair Vengeance Pro 2400MHz DDR3
Storage: 240GB SanDisk Extreme II and 480GB SanDisk Extreme II
Chassis: Lian Li T60 Pitstop Testbed
PSU: Corsair AX1200i digital PSU
Software: Windows 7 Ultimate x64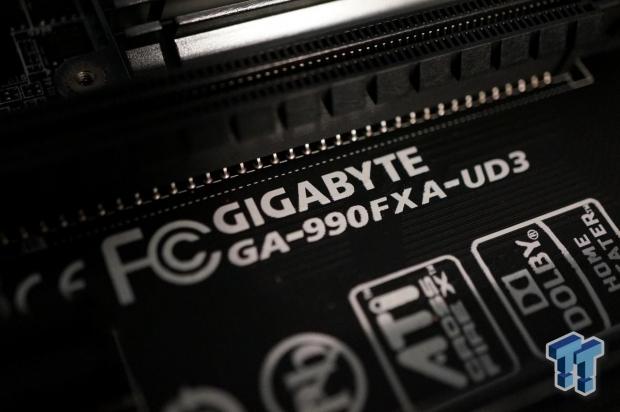 Intel system:
CPU: Intel Core i7 4930K processor w/Corsair H110 cooler @ stock
Motherboard: ASUS Rampage IV Black Edition
RAM: 16GB Corsair Vengeance Pro 2400MHz DDR3
Storage: 240GB SanDisk Extreme II and 480GB SanDisk Extreme II
Chassis: InWin X-Frame Limited Edition
PSU: Corsair AX1200i digital PSU
Software: Windows 7 Ultimate x64
I'd like to take the time to thank our very awesome partners for supplying us with the hardware that made this build possible: ASUS, Corsair, InWin, SanDisk and of course, NVIDIA. Without them, we wouldn't be here today running this test, so thank you to everyone who I've worked with to get this hardware onto my desk, it means a lot.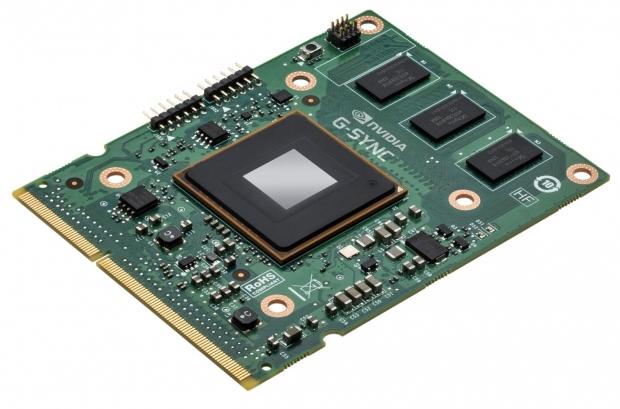 As for the GPUs, we of course have the two GeForce GTX 980s, and two GTX 780s, both reference cards directly from NVIDIA.
Benchmarks
We've changed some of our benchmarks over the last couple of months, so now we're rocking a few new ones, as well as some of our old favorites. Let's get straight into it, with our synthetic benchmarks: Futuremark's 3DMark and Unigine's Heaven.
3DMark - Fire Strike Extreme

Starting with our first of two synthetic benchmarks, and the first of our new 4K benchmarks on the new GTX 780 and GTX 980 SLI builds, we can see the AMD gap tightening slightly, but just wait for the gaming benchmarks below. Things begin to get interesting here, with the AMD system beating out the Intel system when it comes to the total score of 3DMark.
The graphics score has Intel coming out on top, but this is an interesting thing to see - a big difference when compared to our 1440p results, that's for sure.
Unigine Heaven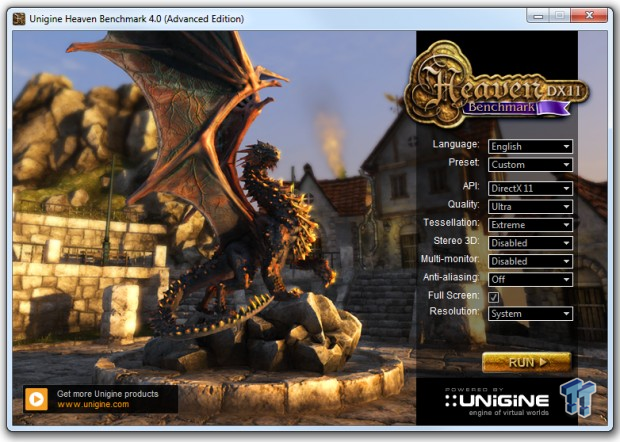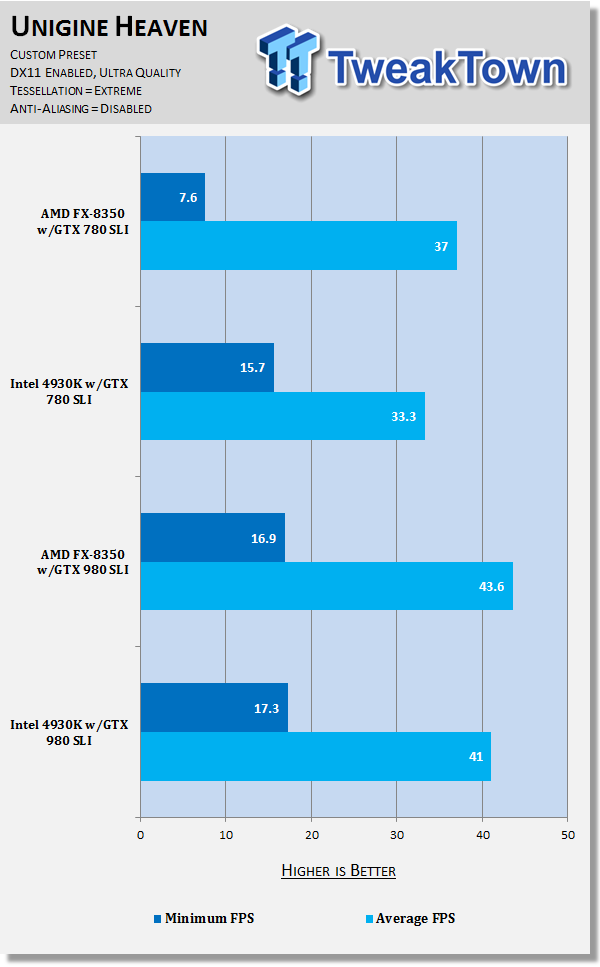 This is where the interesting becomes much more intriguing: AMD beating out Intel with both of the SLI setups. The FX-8350 + GTX 780 SLI setup lost to the Intel setup when it came to minimum FPS, but the average FPS had AMD coming out on top. The same goes for our 980 SLI tests, where AMD comes out on top once again, and even though its just 2.6FPS, we're comparing a $300 combo against a $1000+ combo here, folks.
Gaming Benchmarks
Our gaming benchmarks stick to games with built-in benchmarks, which enables us to allow you, our readers, to conduct the identical benchmarks to us. We will provide some other benchmarks in the future, such as Battlefield 4, but these will be provided separately to the benchmarks we have here today.
GRID: Autosport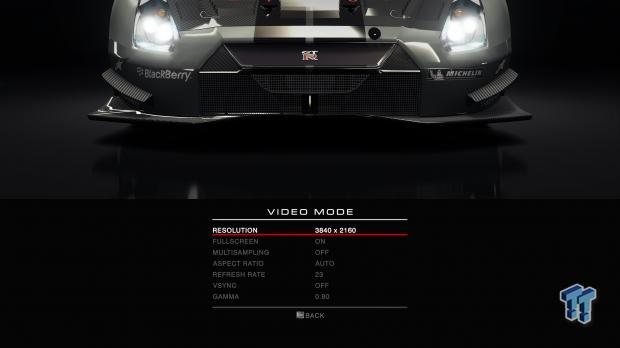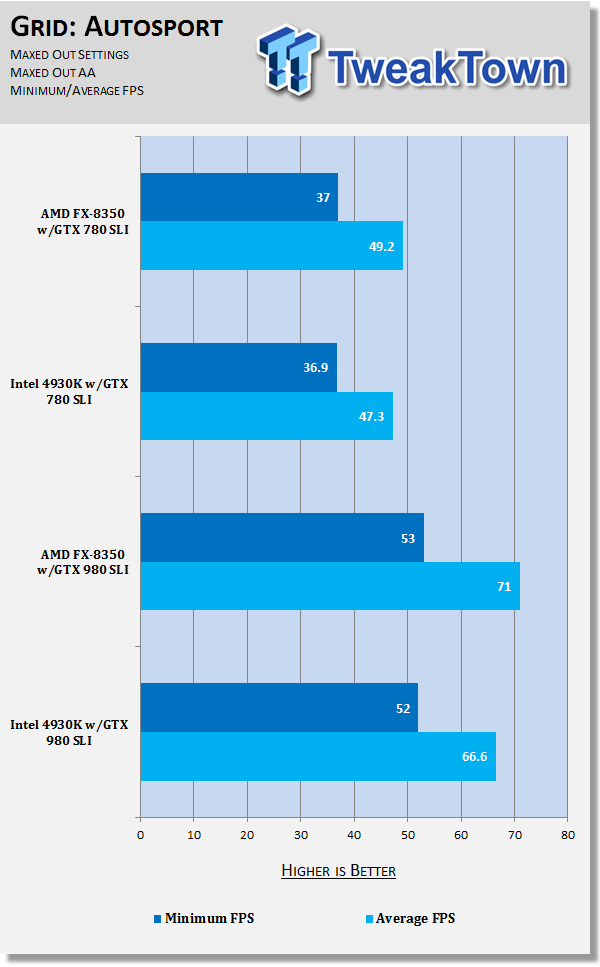 Straight into our gaming benchmarks with GRID: Autosport, where both of our systems were pretty neck and neck most of the way. The AMD system comes out on top for both of these tests on average FPS, while the Intel system is right on its heels for minimum FPS.
What's interesting, is going back to our 1440p tests, where Intel smacked AMD down - but now, things are much tighter between the two.
Metro: Last Light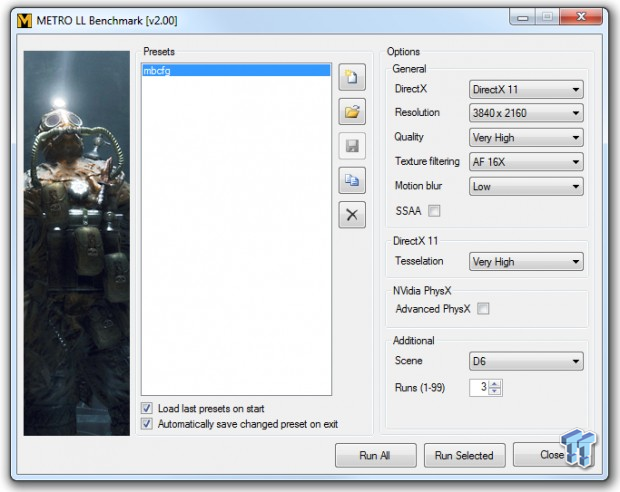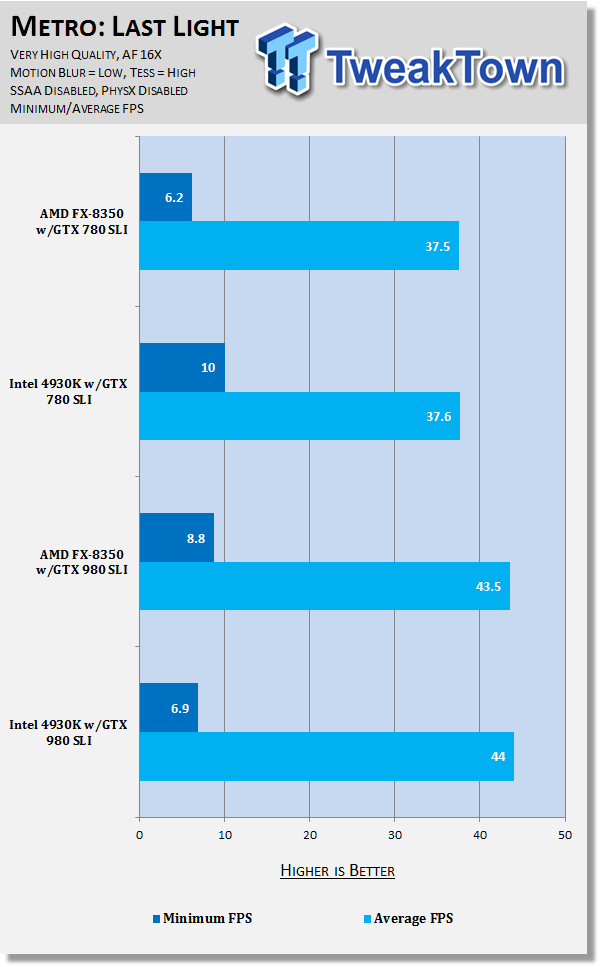 Both of these systems have always been close in Metro: Last Light, and there's no difference here at 4K. The Intel system pulls much more minimum FPS on our GTX 780 SLI setup, but loses the minimum FPS thumb war to AMD with the GTX 980s in SLI. Both systems are pretty much identical within 0.5-1FPS on average FPS.
BioShock Infinite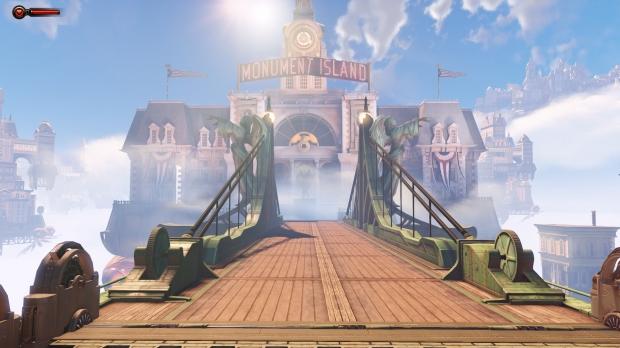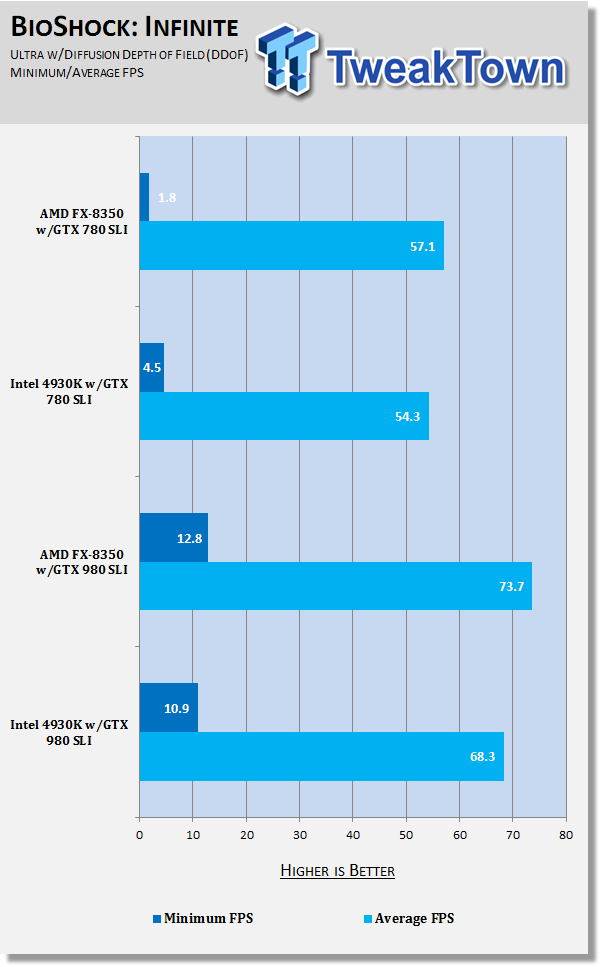 BioShock Infinite is another instance where the AMD system beats Intel at 4K, but at 1440p both systems were virtually identical in results. At 4K, the AMD system beats the Intel system by around 5-6% at average FPS, while the GTX 780 SLI results see the Intel system winning minimum FPS.
DiRT Showdown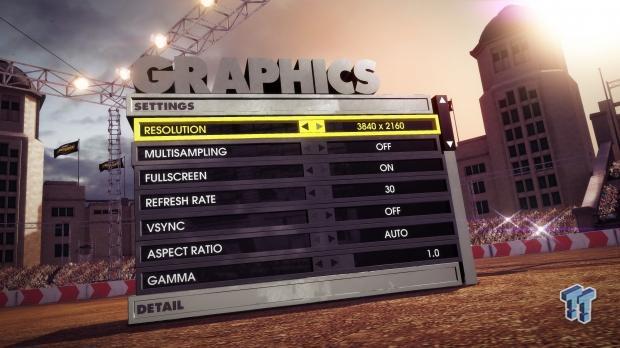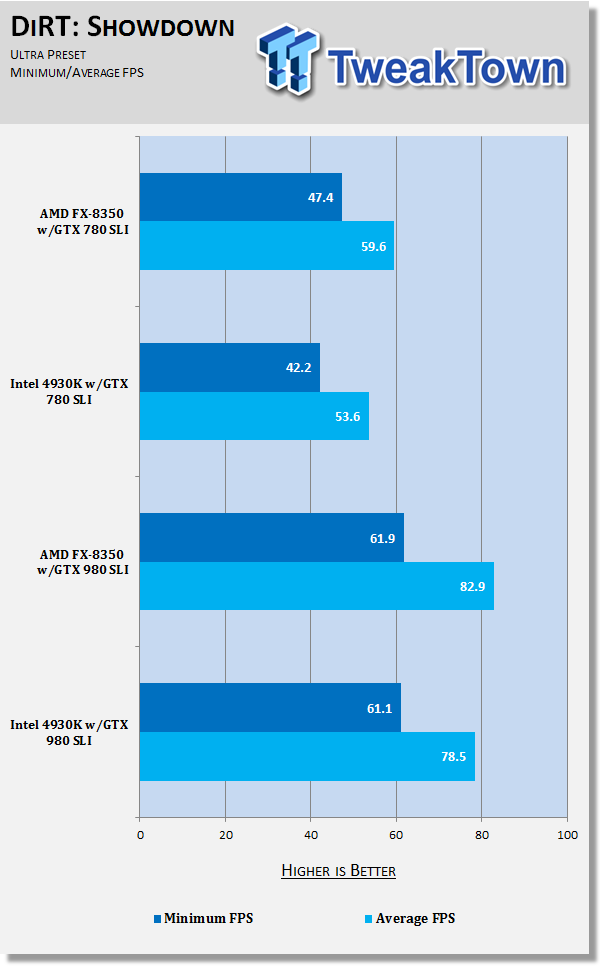 This is one of the biggest shocks, as the Intel system had some huge gains on our AMD system at 1440p, but how the tables turn at 4K. The results are incredible, with AMD beating out Intel in every single test - GTX 780 SLI minimum and average FPS, and GTX 980 SLI minimum and average FPS.
Batman: Arkham Origins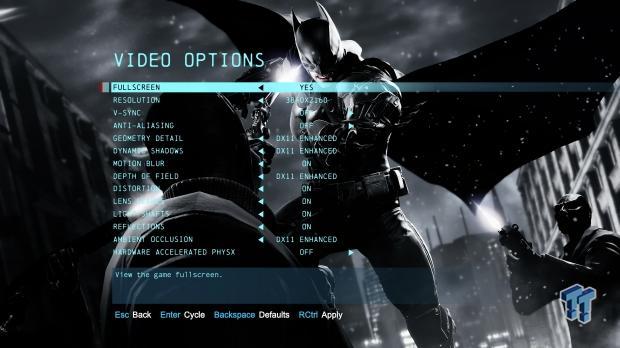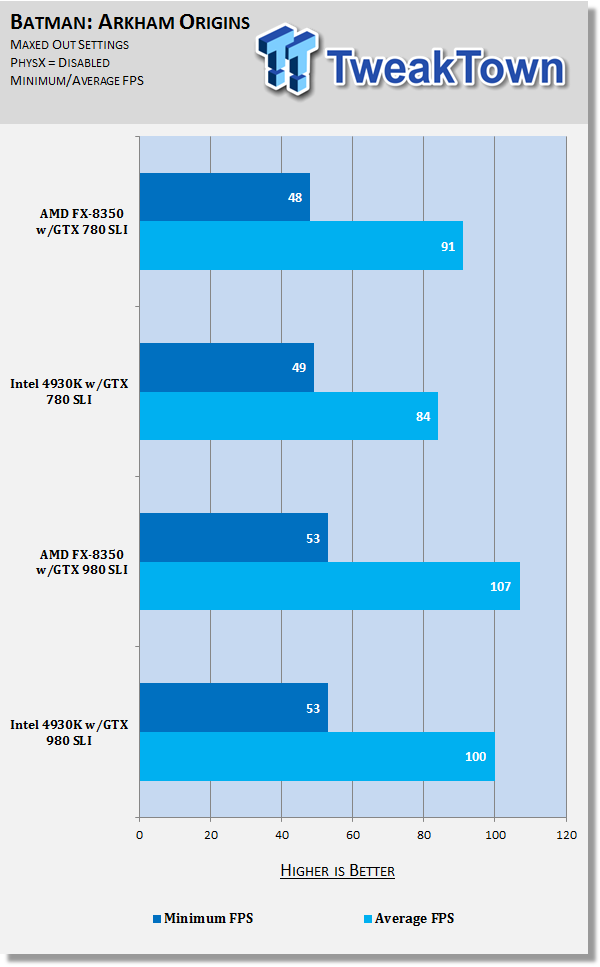 This is another title where the Intel system bettered the AMD system at 1440p, but not at 4K. AMD wins nearly every test here, with the only test it doesn't clearly win, it ties with Intel at 53FPS minimum with the GTX 980s in SLI.
Final Thoughts
My final thoughts are very similar to our first article at 2560x1440, but the resolution strain on our GPUs is even stronger at 4K. The same recommendation applies: the latest CPU simply isn't needed. The games aren't making use of the copious amount of cores and the sheer power in the latest and greatest in CPU technology.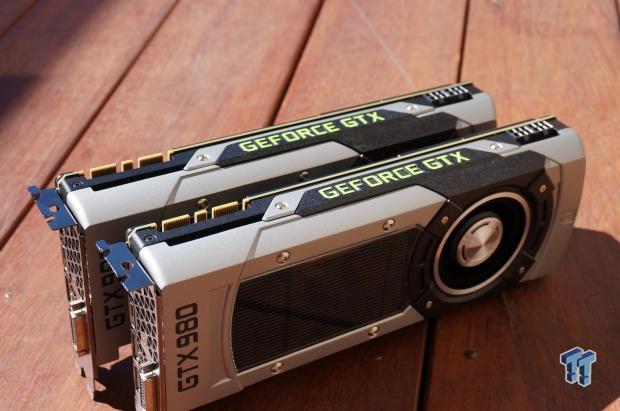 As you can see, AMD actually comes out on top in a large number of these benchmarks, bridging the gap massively from 2560x1440 (1440p) to 3840x2160 (4K). In our previous tests, Intel won most of the benchmarks, but the tables turn massively when shifting up to Ultra HD. One would think that with the increased amount of pixels that are needing to be rendered, that the more powerful, more expensive Intel setup would've trumped AMD - but as we have said a few times now, they would be wrong.
We can see here that the higher resolution we go, the dependancy on the CPU is reduced - freeing up money to be spent on better GPUs, or better yet - an additional GPU to handle the extra work load that the higher resolutions require.
There was a rule I set when I worked at a custom PC building store, is that if you're a gamer, build your system around your display and GPU. For those going for 4K gaming, you're going to wait to hit 60FPS, so you'd buy dual GeForce GTX 980s in SLI, or even bump up to the GTX Titan which has 6GB of VRAM for a slight future proofing on the system.
But the processor and motherboard are going to chew up an additional $700 of that system, as well as the $1200-$2000 on GPUs. Well, that $700 pays for one of the GPUs, or a large portion of the 4K monitor.
When it comes to monitors, I think the new Acer 28-inch 4K G-SYNC monitor is going to be the go. I have one of those on the way to me as I type, which will be thrown on the Tweakipedia test bed for some stress testing in games. 4K at a fluid 60FPS is the holy grail, this is what you want to hit. If you don't want the 2560x1440 resolution and amazing 144Hz G-SYNC to go with it, the 4K G-SYNC at 60FPS should be the next best thing.
With that in mind, I think a mid-range Core i5 or i7 CPU from the LGA 1150 family will do. These can be had for between $235 for the Core i5-4690K, and $334.99 for the Core i7-4770K. Motherboard wise, we'd be looking at something like the GIGABYTE Z97X-GAMING 7 motherboard, which is on Amazon for $182.99. This gives us a total of around $500 for the CPU and motherboard, sparing up $500 from the LGA 2011 build.
We're going to be testing a Core i5 and Core i7 processor during the week, so we can compare against the AMD FX-8350 and Core i7-4930K from Intel. Check back soon, as those results should be interesting to put between what we have here today.
Last updated: Nov 3, 2020 at 07:12 pm CST
Related Tags