"US SMARTPHONE MARKET" content on TweakTown - Page 1
We found 3 items for the tag: US SMARTPHONE MARKET

NEWS
Indian smartphone market now larger than the US, thanks to China
And it's all thanks to Chinese smartphone manufacturers like Xiaomi, Vivo, Realme, and Oppo.

NEWS
Lenovo is considering buying BlackBerry as a whole
Lenovo looking to acquire BlackBerry as a whole, could be a cheap entry into US smartphone market.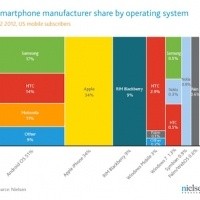 NEWS
Windows Phone 7's US market share still doesn't fare well
US smartphone market share for Windows Phone 7 still fails to impress.