"SSD RAID" content on TweakTown - Page 1
We found 3 items for the tag: SSD RAID

NEWS
SanDisk Launches Extreme PRO SSD with a 10 Year Warranty
SanDisk Raises the Bar for SATA III Performance and Warranty with the Extreme PRO SSD.

REVIEWS
ASUS ROG RAIDR Express 240GB PCIe SSD Review
PCI Express is the future of performance storage, but native PCIe SSDs are rare. Are these RAID controlled SATA products worthy of their high price?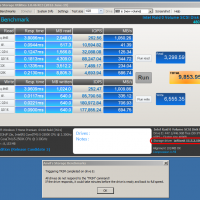 NEWS
SSD RAID 0 with TRIM, a match made in heaven
Been waiting for SSD RAID 0 with TRIM? Well, the wait not be that far away.