"PUSH" content on TweakTown - Page 1
We found 3 items for the tag: PUSH

NEWS
Bing and Yahoo were taken out yesterday thanks to bad Microsoft update
Bing and Yahoo experienced outages on Friday thanks to a dodgy Microsoft update.

NEWS
Samsung begin production of the first 8-Gigabit LPDDR4 Mobile DRAM
Samsung step up the mobile game with mass production commencing for their LPDDR4 advancement.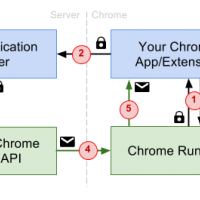 NEWS
Chrome and Chrome OS get Google Cloud Messaging
Google announces Google Cloud Messaging now available from Chrome apps.