"LEAF" content on TweakTown - Page 1
We found 3 items for the tag: LEAF

NEWS
Nissan recalls 211 Leaf EVs due to weld defect, owners may get new car
Nissan recalls about 211 Leaf vehicles for weld defect so severe that owners of affected vehicles may get a new car.

NEWS
ESA's 'LEAF' sound system is that good, if you heard it, you'd die
The European Space Agency's sound system can kill you, it's that loud.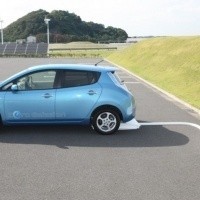 NEWS
Nissan Leaf owners can get their batteries refreshed under new warranty options
Nissan to replace low charge batteries for free in Leaf vehicles.