"IN-APP PURCHASES" content on TweakTown - Page 1
We found 3 items for the tag: IN-APP PURCHASES

NEWS
Europe slams Apple over misleading in-app purchases
While Google proposed changes to in-app purchases, Europe claims it has had no firm commitment from Apple.

NEWS
In-app purchases take lion's share of Google Play revenue
According to a new report, freemium apps now take a massive bulk of all revenues generated in Google Play.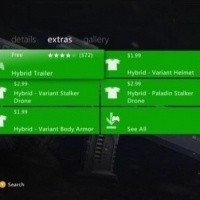 NEWS
Microsoft says Xbox Live switch from MS Points to real money a "glitch"
Microsoft blames a "glitch" for Avatar items showing up in real currency instead of MS Points.