"FOR THE WIN" content on TweakTown - Page 1
We found 3 items for the tag: FOR THE WIN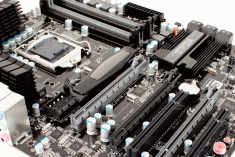 REVIEWS
EVGA P55 FTW (P55 Express) Motherboard
In making a debut to our motherboard section, we have EVGA's P55 FTW overclocking board up on the bench today. Let's see what it can do.

NEWS
eVGA mixes up GTX 470 / GTX 480 lineup straight out the gate
Couple FTW water-cooled models on offer.
NEWS
eVGA E657 FTW P55 pictures show up
Looks good but has some odd power plugs.