"DELL 4K" content on TweakTown - Page 1
We found 3 items for the tag: DELL 4K

NEWS
Dell's 30-inch OLED is out, 60Hz not 120Hz, and $3499
Dell releases its new $3499 display, boasting an OLED panel at 4K.

NEWS
Dell announces its P2815Q, 28 inches of 4K goodness for just $699
The 4K monitor war is only just beginning, with Dell announcing its P2815Q for $699.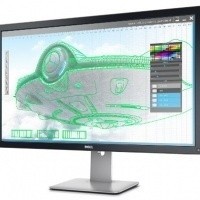 NEWS
Dell unveils their new UltraSharp 32, a 32-inch 4K display that will arrive later this year
Dell unveils their first Ultra HD-capable display, the UltraSharp 32.