"CONSUMER REPORTS" content on TweakTown - Page 1
We found 3 items for the tag: CONSUMER REPORTS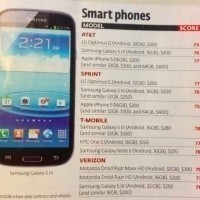 NEWS
iPhone 5 is the worst of the top smartphones according to latest Consumer Reports article
Consumer Reports says that the new iPhone 5 is the worst of the top smartphones.

NEWS
iPhone 4 slammed by U.S. senator in letter to Steve Jobs
Antenna concerns even reaching Capitol Hill.

NEWS
iPhone 4 recall "inevitable" according to PR experts
Hardware problems mean "Apple needs to put this fire out now"