"BIBLE" content on TweakTown - Page 1
We found 3 items for the tag: BIBLE

NEWS
Bible apps rank as worst for containing malicious code
Numerous Bible apps are stealing your data, making calls and sending messages without authorization, research says.

REVIEWS
Exodus: Gods and Kings (2014) Cinema Movie Review
"Follow me and you will be free. Stay and you will perish."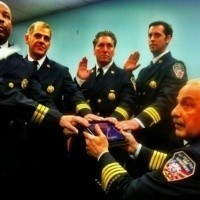 NEWS
Firefighters sworn in on iPad Bible app after no one brought a Bible to the ceremony
Firefighters sworn in with an iPad Bible app after no one brings a paper copy to ceremony.