"ANTARCTIC" content on TweakTown - Page 1
We found 3 items for the tag: ANTARCTIC

NEWS
NASA helps drill Antarctic ice, discovers 'the first glimpse of life'
NASA assisted scientists that were drilling beneath the Antarctic ice. These scientists discovered 'the first glimpse of life'.

NEWS
New NASA scientific balloon fails after only a short period
NASA's COSI balloon project plummets out of the sky almost immediately, falling short of their 100-day planned adventure.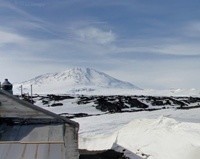 NEWS
Ever wanted to explore the Antarctic? Well, now you can thanks to Google Maps and Street View
You can now explore the Antarctic with Google Maps and Street View.