"11520X2160" content on TweakTown - Page 1
We found 3 items for the tag: 11520X2160

NEWS
Project CARS 2 will have '12K', VR support, and more
Project CARS 2 will support 11,520 x 2160 (3 x 4K monitors), and VR out of the box.

NEWS
AMD demos 11520x2160 Dirt Rally running from a single Radeon R9 Fury X
AMD teases a single Radeon R9 Fury X powering 11520x2160... or triple 4K.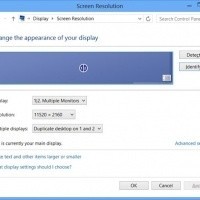 NEWS
How is gaming on triple 4K displays? Check out Dirt 3 at 11520x2160!
Just how does Dirt 3 handle an insane resolution of 11520x2160?