".GIF" content on TweakTown - Page 1
We found 3 items for the tag: .GIF

NEWS
NASA joins Giphy with almost 500 awesome GIFs
You can find funny GIFs or even learn something while browsing through hundreds of GIFs.

NEWS
Twitter adds support for animated GIFs to web and mobile apps
Twitter finally gets support for animated GIFs on the website and mobile apps for Android and iOS users.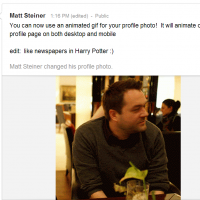 NEWS
Google adds support for Gifs as Google+ profile pictures
Google+ now supports Gifs as profile pictures on mobile and desktop.