ASUS ProArt PA34VC Review: Professional-Grade UltraWide Perfection
ASUS aims at graphic designers, video producers and content creators with its ProArt PA34VC monitor.

Published Mon, Aug 19 2019 10:18 AM CDT
|
Updated Tue, Nov 3 2020 6:57 PM CST
Rating:

93%
Manufacturer: ASUS (PA34VC)
Introduction
ASUS has been filling out its professional-grade monitors for a while now, with the ProArt PA34VC joining the pack as a large 34.1-inch 3440x1440 monitor built for graphic designers and video producers. It has everything you could ask for, and it gets close enough to including the kitchen sink.
I've already taken a look at the 27-inch version in the ProArt PA27AC but ASUS always has something else on the horizon that is ready to blow my mind, and it arrived with the ProArt PA34VC.
I think that a 34-inch display size with native 3440x1440 is absolutely perfect for workstation use, and becomes a 2-for-1 if you want to get some gaming done on it. ASUS steps up with the ProArt PA34VC offering the 3440x1440 with pristine image quality for all the work you'll do during the day, but a gaming-fast 100Hz refresh rate that will see you through the night.
ASUS ProArt PA34VC Quick Rundown:
34-inch 3440x1440 @ 100Hz - IPS panel with frameless design

100% of sRGB color gamut, pre-calibrated for excellent color accuracy

HDR10-capable

Thunderbolt 3 USB-C ports (up to 40Gbps bandwidth) and USB-PD with up to 60W

ASUS ProArt Calibration technology features a 14-bit look-up table (LUT), uniformity compensation and the ability to save color profiles on the monitor
ASUS is selling its ProArt PA34VC for $999 on Amazon.
Design + Features
Design & Features
ASUS uses a 1900R curve on the ProArt PA34VC, something that felt quite pleasant (that feels like the best word here) on my eyes after 10s of hours in front of the monitor.
Another tick for the ProArt PA34VC is the HDR-10 support which delivers some truly incredible images and video.
ASUS pre-calibrates each and every single ProArt PA34VC monitor, guaranteeing that you'll get industry-leading color accuracy.
The dual Thunderbolt 3 ports are a big deal here, considering they offer up to 40Gbps of bandwidth... it allows for a plethora of devices to be plugged directly into the monitor.
There are some useful features like built-in Picture-in-Picture and Picture-by-Picture, too.
Another factor to consider is the swivel, tilt, and height adjustment of a professional monitor - something ASUS provides plenty of here.
ASUS makes the ProArt PA34VC in a slick matte-black style, with a T-shaped base that extends for most of the width of the monitor. This acts as both a very sturdy base, and as a design choice for ASUS that isn't too out there, and will suit a professional environment.
The PA34VC uses an IPS panel with a native 3440x1440 resolution, in a glorious 21:9 ultra-wide aspect ratio. The DPI works out to 110 PPI or so, while we have a 1900R curvative that you'll see in the next picture.
Dat curve.
Detailed Look
ASUS puts in the work when it comes to the design and engineering of its monitors, with the ProArt PA34VC featuring some great design work that will see the monitor look great anywhere it's installed.
You can be a graphics designer, video editor or a writer -- the ASUS ProArt PA34VC will earn its place on your desk. It'll be the envy of your colleagues, and even yourself if you don't get to take it home.
From the outset, it looks like a professional monitor - the sleek styling and no RGB-in-your-face is needed.
Once you go curved, you won't go back.
The ASUS ProArt PA34VC from the back.
This will keep your cables to the monitor nice and tidy at the back and on your desk.
ASUS keeps the joystick at the back and 6 buttons to tweak the settings on the ProArt PA34VC.
Chunky at the back, but the curve continues on the back which I dig the design of.
Connectivity + Specs
We have 2 x HDMI, 1 x DP, 1 x 3.5mm audio jack, 3 x USB 3.0 ports and 2 x Thunderbolt 3.0 ports.
Specs
Workstation + Gaming Use
Workstation Use: A Joy To Use
I thoroughly enjoyed my two weeks or so with the ASUS ProArt PA34VC, so much so that I really didn't want to give it back. I sat in front of the monitor for 12-16 hours per day, 5 days per week -- during my crunch time getting AMD Radeon RX 5700 series and NVIDIA GeForce RTX SUPER series reviews out the door.
Over the weeks with the ProArt PA34VC, I became accustomed to it and its IQ and feature set. I was charging my Google Pixel 3 XL smartphone with rapid charging through the USB-C ports on the monitor, and using the blue light filter at night to reduce eye strain. My eyes haven't felt that good in front of a monitor in a while.
So much so that I kinda pushed my chair back after a few hours thinking 'wow, is it that good' -- it just 'felt' that good on my eyes after hours. I've sat in front of displays for the better part of 20 years solid, so it takes a lot for me to really take it all in and have that wow factor but the ASUS ProArt PA34VC does that.
I had it sitting next to the 8K-capable Dell UP3218K which has absolutely gorgeous color quality and sharpness, and while the ASUS ProArt PA34VC doesn't look as good - it also doesn't cost $3700. Still, the last monitor that made me really say 'wow' was the Dell UP3218K, but so it should for the cost and being a native 8K display.
100Hz native refresh over the 60Hz on the Dell 8K panel is also another win for ASUS and the ProArt PA34VC, something that I would actually prefer with 3440x1440 over the 7680x4320 resolution. The faster refresh rate really goes a long way into providing not just a sharp and beautiful standout color quality, but the smoothness of using 100Hz everyday is a game changer in itself.
Most professionals have been stuck on 60Hz forever, but we now have high quality 100Hz (and beyond) panels finally hitting the market. The move will not go unnoticed, once you go 100-120Hz and beyond, you simply won't ever return to the 60Hz realm ever again.
The inclusion of the 100Hz refresh rate means you can also use the ASUS ProArt PA34VC as a gaming monitor and it won't be capped at 60Hz like other professional monitors. On the side gaming with 3440x1440 at 100Hz puts it into the same category as the first higher-end 3440x1440 panels offering 100Hz before they jumped up to 144Hz and even now 200Hz with the ASUS ROG Swift PG35VQ.
Final Thoughts
I enjoyed every minute of my time with the ProArt PA34VC, and I didn't really like the fact that I had to give it back. ASUS has gracefully continued its expansion into the pro monitor market
ASUS skates between providing a high-end professional monitor with its work-hard-play-hard 100Hz refresh rate, perfect for jumping into a game and hitting 100FPS+ at 3440x1440. The gaming experience on a 21:9 UltraWide at 100Hz is great, as well as AMD FreeSync adaptive sync technology. A great bonus for Radeon GPU owners.
Professional video editors, designers, photographers, workstation users and everyone in bet ween -- really, ASUS taps into all of those markets with the ProArt PA34VC.
All in all, if you're doing anything that involves visuals in all forms (video, text, audio editing) then the ASUS ProArt PA34VC should be on your radar, and you can sneak in some glorious 3440x1440 gaming at 100Hz on the side. Pair this with a new Ryzen 3000 series CPU and Radeon RX 5700 XT and you'd have a potent workstation/gaming setup.
| | |
| --- | --- |
| Performance | 90% |
| Quality | 95% |
| Features | 95% |
| Value | 90% |
| Overall | 93% |
The Bottom Line
ASUS goes for gold with its ProArt PA34VC, with its native 3440x1440 @ 100Hz panel is a joy to look at all day. Dual Thunderbolt 3 ports, FreeSync, and more make this a stand out display for professionals.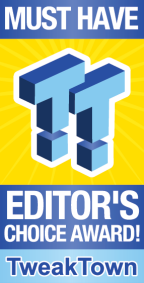 We openly invite the companies who provide us with review samples / who are mentioned or discussed to express their opinion. If any company representative wishes to respond, we will publish the response here. Please contact us if you wish to respond.