GIGABYTE Aorus 15-XA (Coffee Lake-R) Laptop Review
GIGABYTE's Aorus 15-XA is an affordable yet fantastic gaming experience, its 15.6" SHARP display at 240hz is something to truly consider.
Published Tue, May 14 2019 8:40 PM CDT
|
Updated Tue, Nov 3 2020 6:57 PM CST
Introduction, Specifications, and Pricing
While we have taken a close look at many new notebooks with Intel's 9th generation 8000 series mobile processors, including those with i9 CPUs, today we take a look at an Aorus branded gaming notebook with a 9th generation 9000 series mobile CPU and an RTX 2070. The notebook in for review today is a bit special because of its 240Hz display, and while it's just 1080P, it should provide a very good gaming experience. Let's see what it has to offer.
Specifications
As we know, the notebook uses a 9th generation i7-9750H, which has a Turbo up to 4.5GHz. It also features an RTX 2070 paired with a SHARP 15.6" thin bezel FHS 240Hz anti-glare IGZO LCD. Our model came with 16GB of DRAM, a 512GB Intel 760P SSD, and a 2TB HDD. For LAN the notebook offers the latest in wireless AC technology from Killer as well as a Killer LAN chip so that you can utilize Doubleshot Pro. The battery is a 62Wh, and the notebook weighs 5.29lbs. It measures in a 14.21"x9.68"x0.96" (WxDxH).
Pricing
The Aorus 15-XA in our configuration chimes in at $2,199
Physical Overview
GIGABYTE's box for the Aorus 15 is pretty similar in design to GIGABYTE's Aorus branded component products. The packaging is solid enough to keep everything safe.
Accessories include AC/DC power adapter, AC power cord, extra m.2 screws, and manuals. The AC/DC adapter is rated at 11.8a at 19.5v, so 230W.
The top of the notebook is made of a plastic composite, as is the whole body of the notebook. While the AERO 15 we reviewed earlier had an aluminum body, it also costs $1800 more than this notebook, so GIGABYTE is cutting out the frills. The Aorus logo and the two lines light up on the top of the notebook when it is operational. The bottom of the notebook is 50% vents, allowing the new cooling system to breathe. We also find multiple rubber feet of varying sizes that keep the notebook from moving during use.
The front of the unit features two slits at both corners that emit a green light then the notebook is operating, it is a neat effect. The rear of the notebook features the DC power jack, HDMI 2.0 port, Mini-DP 1.3 port, a Kensington lock slot, and a 10Gbps USB type-C port. The left of the unit features a Gbit LAN port, a USB 3.0 port, a microSD card slot, and some status LEDs. The right side of the notebook features two USB 3.0 ports, and a combo headphone jack.
The QWERTY keyboard is backlit with RGB LEDs behind each key, and they are lit in zones and can be customized in GIGABYTE's software. There is also a compact number pad. We found the keys to be welcoming, GIGABYTE's Beach-Style keyboard looks pretty neat as well since the edges of the keys are white. The power button is located between the vents at the top of the notebook.
The bezel on the 15.6" is thin enough and we are happy to see that GIGABYTE did not move to the camera to the bottom of the screen to reduce the bezel size.
The touchpad is decent and accepts input pretty easily.
Physical Overview Continued
We get a 720P camera along with an array microphone.
Here we can see all the RGB LEDs turned on, and you can see the green that is emitted from the bottom edges of the notebook.
When we open the notebook up, we can see a mask over all the sensitive areas of the notebook's interior.
Here we can see the mask removed, and we find all of the hardware and we can see the six heat pipes, and the new 12v fans with 50% more blades. They are quite powerful.
Right above the battery, we find out Samsung 16GB DRAM modules and our 512GB Intel 760p SSD.
Here we find our 2TB HDD and our Killer 1550i WIFI card, which is basically the CNVI version of the 1550.
Some of the battery is hidden under a shroud, and it's not the biggest battery, but a smaller battery helps with weight.
Software and BIOS
Software
The AORUS Control Center is where you can control and monitor the hardware of the notebook.
GIGABYTE's Manager allows you to control things like Do Not Disturb and Killer Optimizer.
Aorus RGB Fusion allows you to control the lighting zones on the notebook's keyboard and the corners.
You can also control the detailed versions of the drivers installed and update them.
BIOS
The BIOS is pretty basic, you cannot overclock this CPU, so there are no real performance settings. However, you can disable devices.
System Performance Benchmarks
CPU, Memory, and System Benchmarks
These benchmarks are run using default settings and configuration.
CINEBENCH 11.5
wPrime
AIDA64 AES and HASH
AIDA64 Memory
PCMark8 Home
Handbrake 4K and 720P Transcoding
WebXPRT 2015
Here we see that the i7-9750H and the i9-8950HK are going head to head, and while the Aero 15 is thinner and has a slightly faster CPU, it also has a bit more restricted cooling because of the notebook's thickness. These benchmarks are mostly synthetic and not real-world, so in many cases, the i9 can beat out the i7, but in some of these benchmarks, we see the opposite.
Gaming Performance Benchmarks
UNIGINE Heaven 4.0
ResidentEvil 6
3DMark FireStrike
3DMark Cloudgate
Ashes of Singularity
GTA:V
The Aorus 15 XA is doing quite well, even when compared to the thinner and most equipped Aero 15. However, in the end, the gaming performance of both notebooks is very similar, which is great news for the more affordable Aorus 15 XA.
System IO and Battery Performance
System IO Benchmarks
Internal Storage Read Test:
Internal Storage Write Test:
ixChariot Network Throughput:
Storage performance is excellent as is the networking performance of the notebook.
Battery Tests
The battery performance is not great at all, but that's a tradeoff between the price of the notebook and it's weight.
Thermal Performance
Thermal Imaging
Here we can see that the notebook stays relatively cool at idle.
Things change as we stress the notebook, and as we stress it the temperature on the rear of the notebook goes very high. However, the fans are very loud as well, and while this thermal solution offers a bit of extra headroom, it is very aggressive, and tends to get the job done.
What's Hot, What's Not & Final Thoughts
What's Hot
RTX Graphics and 240Hz: Some people might think that an RTX 2070 might be overkill for a notebook with a 1080P display, but in this case with the 240Hz refresh rate, it's a very solid match. The i7-9750H is also a solid CPU, and while it might not be as fast as the i9-8950HK, it still holds its own.
Azure AI: While this technology is still evolving, we have done some independent research into it and it does seem to optimize performance per each individual task you are doing.
More Affordable: Some of the gaming notebooks we take a look at cost well over $3K, and many of those come with RTX 2070s much like the one in this Aorus 15-XA. At only $2199, we find the combination of CPU, GPU, display, and storage to be reasonable.
What's Not
Loud: While the cooling configuration of this notebook is quite impressive, the fans are very powerful and when they spin up they are obvious.
Battery life: Such a high powered notebook is going to use a ton of power, and the battery on this notebook isn't the largest, which helps with weight but not with battery life.
Final Thoughts
The GIGABYTE AORUS 15-XA is a workhorse gaming notebook, and we are currently writing this review on it. We can tell you that the keyboard is easy to work with, the tactile response and general look of the keys are decent, and it feels solid.
We can tell you that while the battery life is not that great and the notebook is a bit chunkier than other models, which are almost $2000 more expensive, we would easily settle for similar hardware to those more expensive models and give up on long lasting battery life and size to save a few thousand dollars. That is where the Aorus 15-XA really shines in regards to some other notebooks, it is actually affordable for many people who can't spend over $2500 on a gaming notebook but want a solid experience.
We have to admit we are a fan of the 240Hz display as well. If you are in the market for a very fast, heavily loaded gaming notebook with top of the line hardware at a fairly reasonable price, give the Aorus 15-XA a look.
| | |
| --- | --- |
| Performance | 96% |
| Quality | 95% |
| Features | 92% |
| Value | 90% |
| Overall | 93% |
The Bottom Line
When you toss a 15.6" SHARP 240Hz display together with a 9th generation hexa-core CPU and an RTX 2070 the gaming experience is pretty great, but in this case it's also affordable.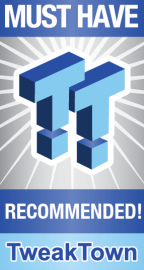 AORUS 15-XA-F74CDW 15" Thin Bezel Sharp 240Hz
Today
Yesterday
7 days ago
30 days ago

-

-

-

* Prices last scanned on 5/15/2022 at 8:55 pm CDT - prices may not be accurate, click links above for the latest price. We may earn an affiliate commission.