Apacer Commando EK DDR4 3200MHz 16GB Quad-Channel Memory Kit Review
Chad tells us all about Apacer's Commando EK DDR4 3200MHz memory kit in the 16GB Quad-Channel configuration.

Published Apr 7, 2015 9:10 AM CDT
|
Updated Tue, Nov 3 2020 6:59 PM CST
TweakTown's Rating: 94%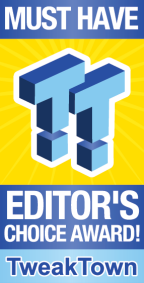 The Bottom Line
When it comes to performance and aesthetics, Apacer Commandos do hit those marks very well. It really is cost and availability that will keep most users from enjoying what these Commando 3200MHz sticks have to offer.

In the past, it seemed that once we got so fast with lesser binned sticks, we tended to lose the advantages of what the memory will afford users if they just set the XMP out of the box. However, we have seen a few kits that lay it all out for you with the XMP2.0 profile in use, and they are a handful of fun when it comes to tinkering with them. We just so happen to be looking at one of those kits today.
Apacer has sent us a 16GB Commando 3200MHz kit with four sticks in it, and today we will be running it on our X99 test rig. The Apacer Commando 3200MHz kit is the fastest we have personally tested to date. This kit offers users an XMP2.0 profile where we find the timings have been set to 16-16-16-36-2T, but it also requires 1.35V to get this speed stable. However, we noticed that while the memory could have very well been stable with 1.35V, we did have to increase our CPU voltage a touch to get everything to play nice with our overclock still intact for testing.
As we are starting to wrap our heads around what is what in DDR4, with a few ICs tested and with a good handle on what each likes, we feel that this SK Hynix based kit will give us our XMP settings without much fussing. We also have a good inclination that with just a little bit more voltage to the memory, the kit should respond very well and allow us to tighten our settings down and hopefully take these sticks to a higher speed. With 3200MHz coming from these Apacer Commandos out of the box, we may be asking too much, but stick around and see what we are able to accomplish with this 16GB kit.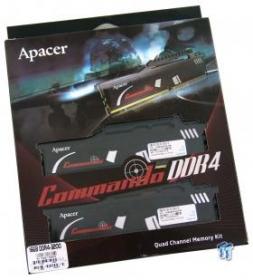 The packaging for this kit is very attractive, and should be easy to spot among the more plain packages we have seen previously. Apacer is at the top with a pair of military personnel and an image of the Commando stick covering their faces. The bottom of the box offers a view of the gun shaped heat spreaders on the sticks inside the box, confirming the specs on their stickers match the ones at the bottom left corner of the box.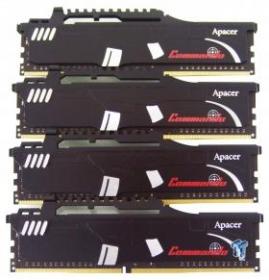 Fresh out of the packaging, each spreader is shaped like an automatic rifle. While the majority of the spreaders are flat black, there are milled bits exposed in the stock, the grip, and the clip. The Apacer name is in the gun barrel, and we find the Commando naming and cross hair below the gun.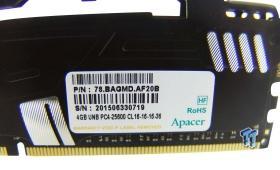 The back of each stick is a mirror image of what we just saw, with the names and cross hair now at the left end of the stick, and this large sticker to the right. The part number pertains to the individual stick, as does the serial number, but at the bottom, the PC4-25600 speed and 16-16-16-36 timings refer to all of them in this kit.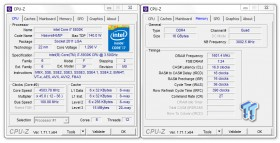 For some reason, when we raised the volts to the CPU to 1.325V for stability, rather than the 1.299V that we saw previously, we find the voltage in the CPU was wrong the entire time. We can see that this kit will get right to business once XMP is enabled in the BIOS. We had no issues in getting the 3200MHz and CAS16 timings running and ready for testing.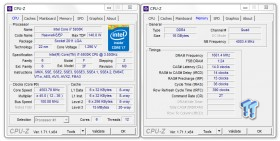 With 1.4V to the memory at this point, we were able to drop the timings considerably with the use of 3200MHz speeds. Here you can see that we have the timings solid and stable at 14-14-15-36-2T. Anything lower across the timings would cause a no boot situation, but these timings sailed through our testing.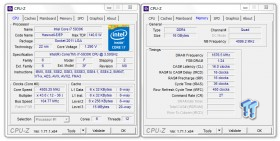 Because the memory begged for voltage as we raised the speeds, we did end up using 1.45V to get to this speed. Using the XMP timings and increasing the BCLK to 104.8 got us up to 3353MHz with little more than trial and error. While doing so, we were mindful of the cache and CPU multipliers to keep everything as level as possible in our testing results.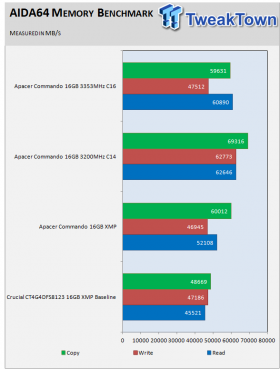 Against the baseline kit, there are big jumps in all three tests moving to the XMP settings. Dropping the timings had the greatest advantages and offered some of our best numbers to date. As for all out speed, reads were up from XMP, but the rest were lower, showing speed isn't everything for AIDA64 with this set of Commandos, but speed is everything at CAS14.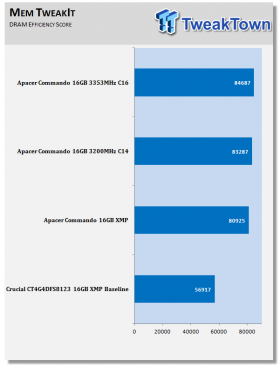 The huge jump from 2133 to 3200MHz in Mem TweakIt was completely expected, and we knew that using CAS14 would also offer a sizable increase in score. Oddly enough, where most memory does worse at high speeds, this kit kept improving no matter how we ran it.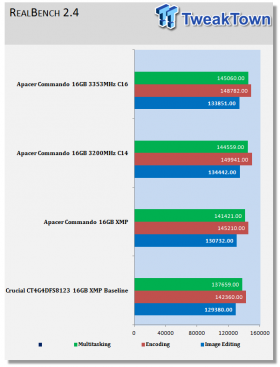 Now, let's move on to the nitty-gritty of the capabilities of this kit. As we expected, 3200MHz at CAS16 offers distinct advantages over the baseline kit. Dropping the CAS to 14 gave us roughly the same bump in performance over the initial one, but this time the 3353MHz failed to improve upon the lowered timings; however, it was still a good improvement over the XMP settings.
The little bit of CPU voltage needed to get our overclock and this memory to balance out is something that comes with the territory. When we booted initially with just the XMP profile active and no overclock, the PC came right to life and was stable as can be in testing.
All the rage with guns on motherboards may be a bit passé at this point in the custom PC game, as we did not see current X99 offerings with gun heat sinks like we found in the past. However, they are completely black from the top, and even if they are shaped like rifles, they still look good on any motherboard you may want to unleash their 3200MHz of speed into.
As with many of the other SK Hynix based kits, we had a bunch of fun with this kit. Of course, this kit has posted the best results we have seen in our trio of benchmarks to date. XMP and lowered timings are where it is at with this Apacer Commando kit, but we have to admit, it was pretty cool taking them to 3353MHz as well. While we are new to this game, and we know there are faster sticks out there, color us impressed with what Apacer has given us.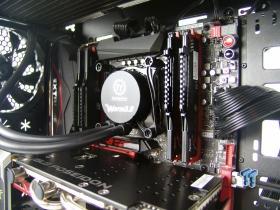 Currently there are two things that may keep you away from a kit like the Apacer Commando 3200MHz kit, and those are availability and current pricing. We searched all over and could not find a legitimate listing for this kit inside of the United States. We did find listings way on the other side of the globe; Australia has stock of these sticks, and there we are finding listings for an astounding amount of $740 Australian dollars. With a little Google-fu and a conversion calculator, we know these sticks are in the realm of $580 US dollars. So, even with a buddy that could send them in the post, you are going to have to dig super deep into your wallet to attain this kit. Of course, when they do eventually list here, they may in fact be cheaper, but this is all the information we have to go from at this time.
If price is no concern to you, and you are looking for firearms designs on your heat spreaders, Apacer certainly has the kit for you. If the 3200MHz this kit offers is too much for you, they also offer flavors of this kit ranging from 2400MHz up to 3200MHz, so you could also find the same looks with less money invested. If you plan to get chart topping results like we found today, and you want a kit that's fun to play around with in BIOS and features everything the top tier kits in DDR4 offer, then this Apacer Commando EK.16GA1.KEAK4 16GB kit of 3200MHz RAM is indeed for you. For those of you looking to go crazy with extreme cooling, the Hynix chips used screamed for more voltage, we just did not want to press our luck on air, but we strongly feel these sticks had more to give under the right conditions.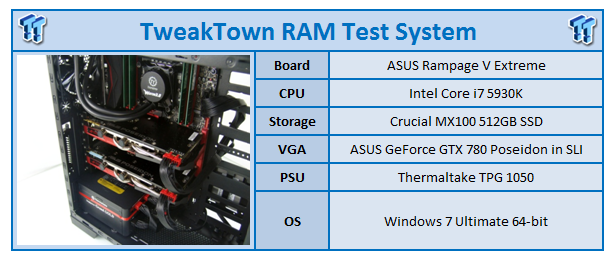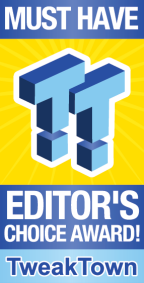 | | |
| --- | --- |
| Performance (including Overclocking w/a) | 98% |
| Quality including Design and Build | 97% |
| General Features | 97% |
| Bundle and Packaging | 98% |
| Value for Money | 80% |
The Bottom Line: When it comes to performance and aesthetics, Apacer Commandos do hit those marks very well. It really is cost and availability that will keep most users from enjoying what these Commando 3200MHz sticks have to offer.
PRICING: You can find products similar to this one for sale below.

United States: Find other tech and computer products like this over at Amazon.com

United Kingdom: Find other tech and computer products like this over at Amazon.co.uk

Australia: Find other tech and computer products like this over at Amazon.com.au

Canada: Find other tech and computer products like this over at Amazon.ca

Deutschland: Finde andere Technik- und Computerprodukte wie dieses auf Amazon.de
We openly invite the companies who provide us with review samples / who are mentioned or discussed to express their opinion. If any company representative wishes to respond, we will publish the response here. Please contact us if you wish to respond.