Crucial Ballistix Elite DDR4-2666 16GB Quad-Channel Memory Kit Review
Today Chad spends some time investigating Crucial's Ballistix Elite DDR4-2666 memory kit in the 16GB quad-channel RAM form.

Published Tue, Mar 17 2015 6:57 AM CDT
|
Updated Tue, Nov 3 2020 6:59 PM CST

With the Crucial "value" memory kit we recently looked at still fresh in our minds, we are looking at yet another set of Crucial sticks for this review. After asking for their DDR4-2133MHz kit to establish a baseline for all future testing, Crucial figured they may as well send over another kit to give us a wider perspective on what they have to offer. This time we will be stepping away from green PCBs and that plain-Jane look because Crucial also delivered a kit to help spice up the look of your build.
This time Crucial has sent us the Ballistix Elite 16GB kit that offers a XMP profile of 2666MHz with 16-17-17-36 timings and requires 1.2V. Even if you don't want to muck about in the BIOs, this kit boots these sticks at 2400MHz with defaults set in BIOs, rather than going all the way down to 2133MHz. Of course, if you are buying a kit with this rated speed, 2400MHz just won't do, but it's still a nice touch for a bit of a performance boost with the defaults used.
Of course, we will be sticking to the plan we have in place for testing, but there is something we need to explain right out of the gate: With higher binned kits, the XMP profile does not just change the memory divider, it changes the BCLK and CPU multiplier as well, jumping the BCLK to 125MHz. To be fair to all the rest of the kits we will test, we level the playing field, and test such kits with the same parameters as all the rest of the memory that will be tested. Manufacturers may not like this tactic, but it keeps all performance results on point without changing all those variables and affording kits that run like this an unfair advantage when it comes to results.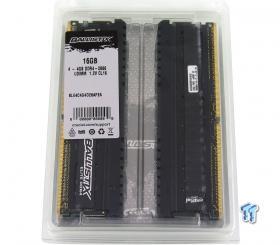 The outer packaging of the Ballistix Elite is the same as we saw with the "value" sticks, but this time the cardboard insert offers a bit of style for the flat-black memory to contrast with. They have included a large sticker identifying the BLE4C4G4D26AFEA kit we received, which can be clearly seen through the plastic.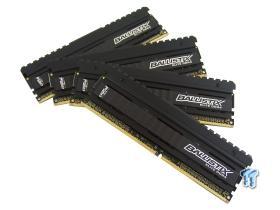 The black metal heat spreaders have notches along the top to add a bit of style, and down the side of the stick, the center strip follows the design of the top as it presents the Crucial name at the left with the Ballistix Elite DDR4 to the right end. We like the move to a black PCB in this kit as well.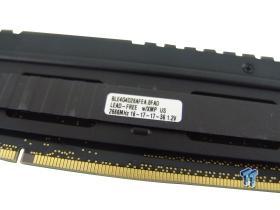 The opposite side of the stick offers the same exact heat spreader design, and only the Crucial name is painted on this side. Rather than presenting the name of the kit we are installing, on this side they put a sticker with the kit's model number, AXP profile, and voltage.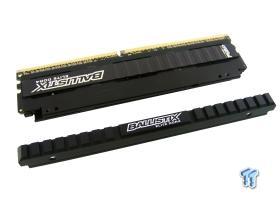 If you hadn't noticed, there are screws at the top that permit the removal of the top section. While removing the top section is not recommended, this does take the original height of 40.15mm down to 36.5mm, and this may be enough to fit under a CPU cooler.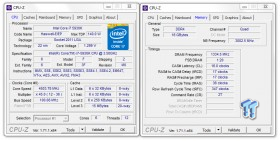 As we said previously, when XMP is set in BIOs, the BCLK goes up, the CPU multiplier drops to 43, and the cache speed also increases. To eliminate all of that, we are booting this kit with XMP settings copied into the BIOs with the rest of the system settings left intact.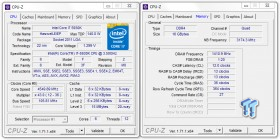 The maximum speed we could achieve while still maintaining stability with this kit was 2820MHz using 12-13-13-36 timings. We have seen many other kits get to 3000MHz, but this kit did not seem to respond to voltages past 1.375V. Our 2800MHz strap would not post, but we were able to work up from the 2666MHz strap.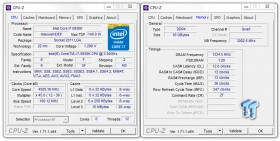 Since the 2666MHz strap was the last stable strap we used, we initially assumed that the timings would be able to drop a bit more since we were running a slightly slower speed. At this point, trying 1.4V wouldn't even allow us to get the timings any tighter than the 12-13-13 you see here.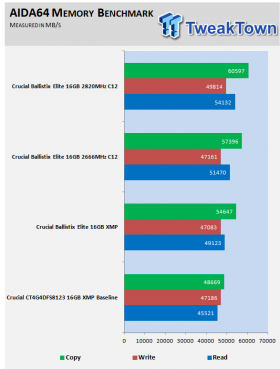 In AIDA64, this kit does show a nice performance increase over the standard 2133MHz kit, and that clocking the memory in either aspect has its advantages. In this round, speed wins in the copy and write testing, but the read score was best at 2666MHz using CAS 12.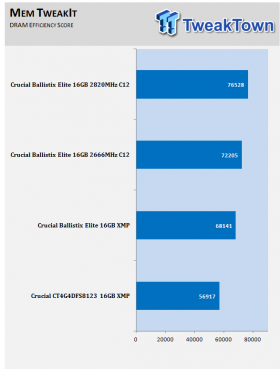 When looking at Mem TweakIt as a metric to compare our results, there is no denying that the Ballistix Elites are better than the "value" kit Crucial sent; however, we saw a nice jump in the score in each round, and memory speed does win over all other things.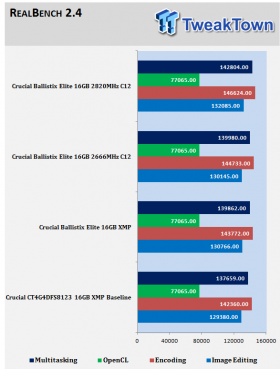 This chart shows defined jumps as we move from the baseline kit through the Elite testing. However, we did find that with a slower memory speed, the "value" kit outshined the 2666MHz CAS12 results we see here. Nonetheless, once over the 2800MHz mark, this kit shines above the rest of the testing on both kits.
While our results do not use the XMP profile in the traditional sense, we had no issues running this Ballistix Elite DDR4-2666MHz kit with those settings, and it was as stable as a rock out of the box. As for our clocking of the sticks beyond that, we continued clocking until we reached the point of stability issues, and at that point we brought it back to 2820MHz for stability and lowered the timings. However, with the Micro ICs marked simply with a BX and the IC serial number, our testing concluded due to no-post situations with lower timings, even when we tried as much as 1.4V. This was also the same thing we found when lowering timings at 2666MHz as well. There was just no more for this kit to give.
Capacity is fine for most gamers and day-to-day users, but we do understand it may not be enough for video editing and compression tasks; then again, you could always buy two of these kits with eight RAM slots to fill on the motherboard. Speaking of buying this kit, we found that Crucial will sell this kit direct with a price of $335.99, and there will likely be a small shipping charge as well for this lifetime guaranteed kit. Amazon sticks tight to that price with a listing of $334.66 and comes with free shipping. Although, we spotted this kit for as low as $279.99 with minimal shipping, so it pays, or rather saves, to shop around for the best deal.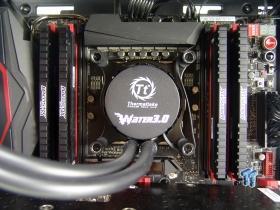 So, let's consider what is good about this design. The black PCBs make nice looking heat spreaders without taking the design too far, the SPD profile is 2400MHz not 2133, the performance out of the box is definitely better than our baseline kit, and we were able to take these sticks to much higher speeds with lower timings. These are just some of the benefits found in the Ballistix Elite DDR4-2666MHZ 16GB kit. On top of that, you could even take these sticks that clock nicely, and remove the top of them to clear a large CPU air cooler, which is something we think all taller kits should offer.
Even at the best deal we could find we also have to consider that the CT4G4DSF8213 kit we recently looked at costs $100 less. We find the Ballistix Elite to be better clocking, better looking, and would be more at home in a modern PC, but that is quite a premium for a slight boost in overall performance. Of course, higher speeds sell just for bragging rights alone, and when they look this nice versus a bright green naked stick, it seems much easier to accept that gap in pricing.
Overall, even with higher initial cost, the overall performance of this kit with XMP used is a nice jump from the 2133MHz kit, which is easy to see across all of our testing. Capacity is fine as well, but the looks and potential of the Ballistix Elite DDR4-2666Mhz 16GB kit are really going to bring the boys to the yard with this kit. A hundred dollars more than our last sample or not - we would much rather spend the cash to have this kit in our daily driver over plain green PCBs any day of the week.
PRICING: You can find the Crucial Ballistix Elite DDR4 16GB kit (BLE4C4G4D26AFEA) for sale below. The prices listed are valid at the time of writing, but can change at any time. Click the link to see the very latest pricing for the best deal.
United States: The Ballistix Elite 16GB kit (BLE4C4G4D26AFEA) retails for $249.99 at Amazon.
Canada: The Ballistix Elite 16GB kit (BLE4C4G4D26AFEA) retails for CDN$385.17 at Amazon Canada.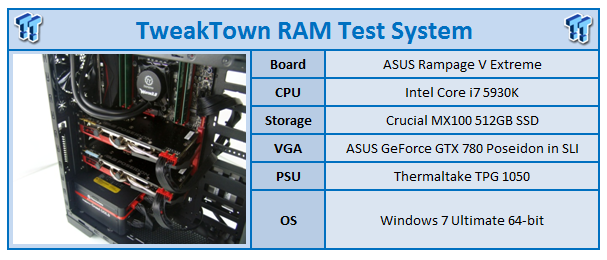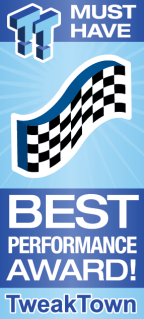 | | |
| --- | --- |
| Performance (including Overclocking) | 93% |
| Quality including Design and Build | 96% |
| General Features | 95% |
| Bundle and Packaging | 95% |
| Value for Money | 93% |
The Bottom Line: While you do need to prepare your wallet a bit to buy these, the Ballistix Elite DDR4-2666MHz 16GB kit has all the right mojo going for it. It looks good, performs really well out of the box, and still offers fun in clocking it.
PRICING: You can find products similar to this one for sale below.

United States: Find other tech and computer products like this over at Amazon.com

United Kingdom: Find other tech and computer products like this over at Amazon.co.uk

Australia: Find other tech and computer products like this over at Amazon.com.au

Canada: Find other tech and computer products like this over at Amazon.ca

Deutschland: Finde andere Technik- und Computerprodukte wie dieses auf Amazon.de
We openly invite the companies who provide us with review samples / who are mentioned or discussed to express their opinion. If any company representative wishes to respond, we will publish the response here. Please contact us if you wish to respond.