Andromedia Supersonic-P Bluetooth Vibration Speaker Review
Today Anthony gives us his full impressions of Andromedia's Supersonic-P Bluetooth speaker. Come and check out his thoughts on this affordable product.

Published Sep 21, 2014 1:10 PM CDT
|
Updated Tue, Nov 3 2020 6:59 PM CST
5 minute read time
TweakTown's Rating: 88%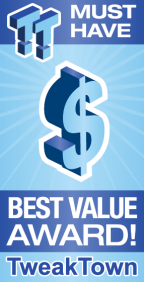 The Bottom Line
For just $56, Andromedia has one of the best value for money mobile speakers on the market with the Supersonic-P. The small footprint but powerful output is a great mix, worthy of your money.
Introduction
I've only reviewed one other Andromedia device before this review, which is the other speaker in their Boom Series of portable Bluetooth speakers. Today we have the Supersonic-P, which is similar to the Supersonic-X, apart from a few features and specifications.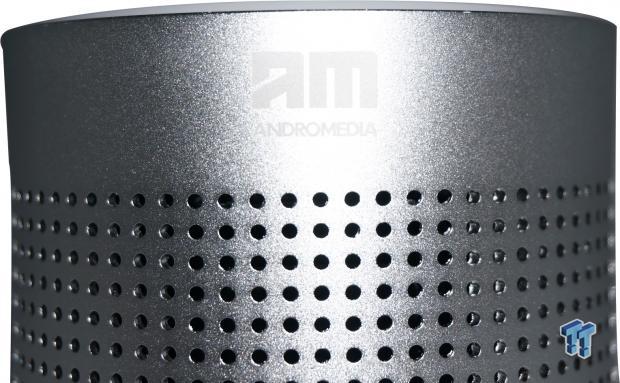 We still have the great, and room-filling Vibration Technology, which fires the subwoofer into the table for some table-moving bass goodness. Let's jump straight into it, shall we?
Specifications, Pricing and Availability
The Supersonic-P is a small Bluetooth and NFC capable speaker, with two speaker drivers and two passive radiators providing the audio side of things. We have something that Andromedia calls 'Vibration Technology' which is actually quite impressive, something we'll discuss later in the review.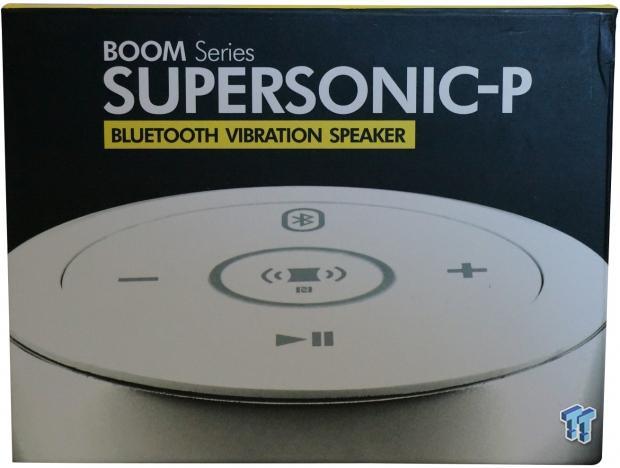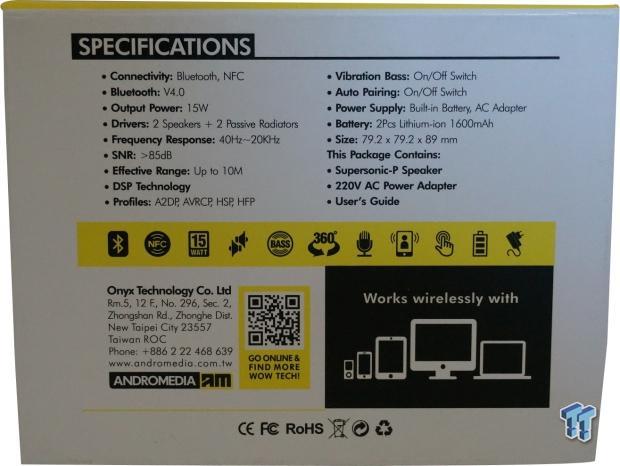 We have 360-degree omnidirectional vibrating sound, a built-in microphone, speakerphone capabilities, an ergonomic touch key that lights up, a built-in 1600mAh lithium-ion battery, and DC input for charging it up, something we'll discuss later on in the review, too. We have a total of 15W of output power, 10m range, an auto pairing on/off switch, an on/off switch for the vibrating bass function, and Bluetooth 4.0 for those with Bluetooth 4.0-capable devices.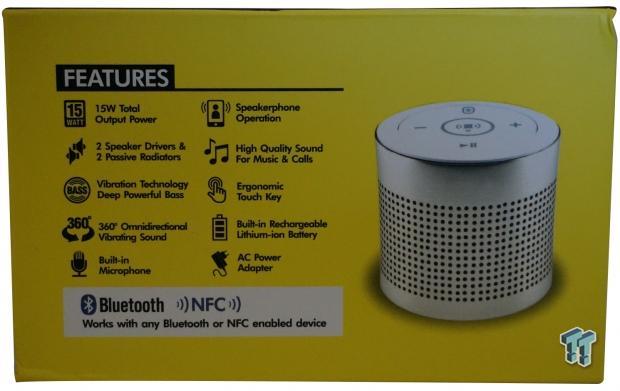 When it comes to size, Andromedia have packed a considerable amount of power into the Supersonic-P. It measures in at just 79.2 x 79.2 x 89mm, or 3.11 x 3.11 x 3.50 inches.
Andromedia have priced the Supersonic-P at the same price as the Supersonic-X, at $56. This means you're deciding between a few different key features, such as the 3.5mm jack and four speakers on the Supersonic-X to the lack of the 3.5mm jack and two speakers + two radiators on the Supersonic-C.
A Closer Look
Now let's get acquainted with the Supersonic-P, where we'll look at the various buttons and ports it features.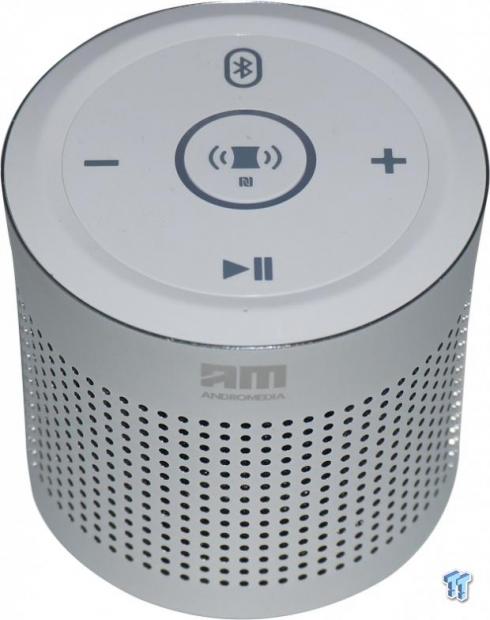 Starting at the top, we have the touch-capable buttons - from left to right, we have volume up and down (which double as track forward/back) and in between those, we have a button which disables, or enables the vibration function.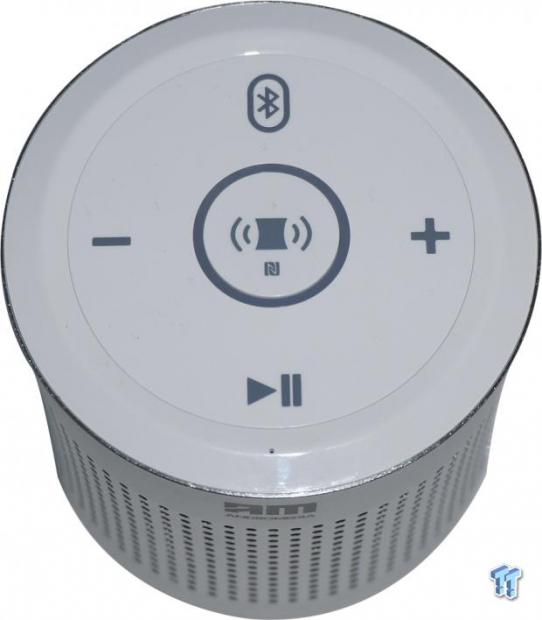 At the top and bottom, we have the Bluetooth button, and play/pause.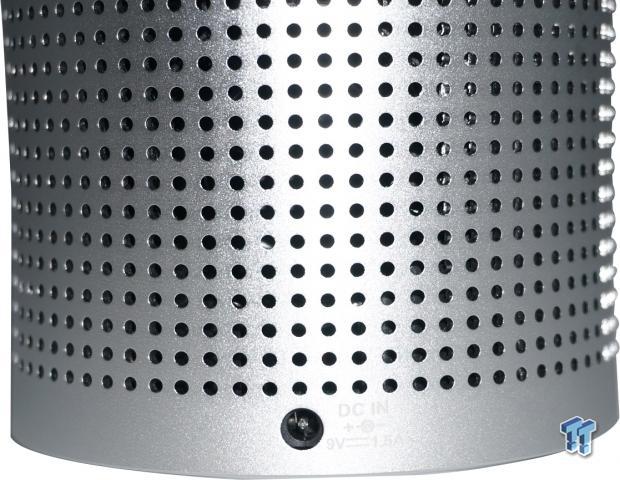 Below the volume up button, is the DC input port, taking 9V/1.5A.
To the right of that, and below the Bluetooth button, we have the power button.
Design
The design on the Supersonic-P is similar to that of the Supersonic-X, but only in its general size and layout of some buttons. One of the nicer touches on the Supersonic-P over the X, is that there's a flashing light blue, almost purple and red light on top that indicates that your phone is connected to it (either through Bluetooth or NFC).
The circular shape makes the Supersonic-P much easier to tote around, as it fits in your hand much more naturally. We still have a reliance on the DC input, something that I really didn't like on the Supersonic-X when I reviewed it.
Standout Features
When it came to writing this review, my Internet connection had died. I had to ring my ISP to see what was going on with the Fiber team that was meant to be coming out to fix my connection, so I thought what better time to test out the built-in microphone and speakerphone functionality of the Supersonic-P.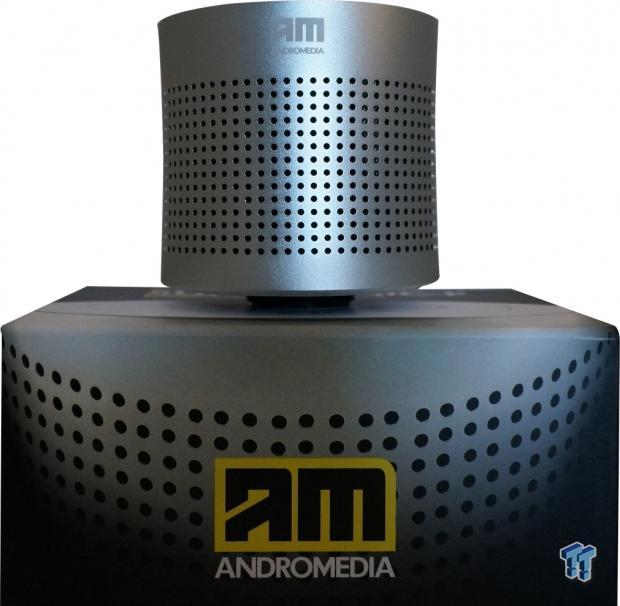 The speaker blasted out audio that was quite loud, which I had to turn down, but it meant I was in control of how loud the person was on the other side of the line. My Sony Xperia Z2 has a pretty weak speaker, so when I'm on a voice call and I need to be hands-free, the speaker is next to useless. Using the Supersonic-P on the other hand, made hands-free voice calls at my desk a joy.
I connected my Xperia Z2 smartphone to the Supersonic-P with both Bluetooth and NFC to test them out, with NFC connecting much better on the Supersonic-P than the Supersonic-X. Holding it to the top of the speaker, right on the little NFC logo had it connected in seconds.
The Vibration Technology seeps over from the Supersonic-X, which is definitely the stand out feature here on the Supersonic-P. The amount of bass that it pumps out is great, and while it's not as good as the Supersonic-X, it still provides a great music-listening experience.
The Listening Experience, What's Hot, What's Not & Final Thoughts
The Listening Experience
I listened to a bunch of different music on the Supersonic-P for my review, ranging from the Han Zimmer's work on the Man of Steel soundtrack, through to the Frozen soundtrack (it was for my daughter, I swear), Rage Against the Machine and Juno Reactor.
During most of Juno Reactor's tracks, there's a heavy bass line, where the Vibration Technology in the Supersonic-P gets to stretch its legs. Again, like the Supersonic-X, I had to turn the volume down or else the speaker is slowly moving across my desk from the amount of bass it is forcing down onto it.
In my office environment, the Supersonic-P provided more than enough audio to fill the room. I had to turn it down on most tracks to keep the sound levels under control, which is great. It means that listening to it at half volume, or a little higher, provides better sound quality than pumping out 100% volume and it not sounding the best.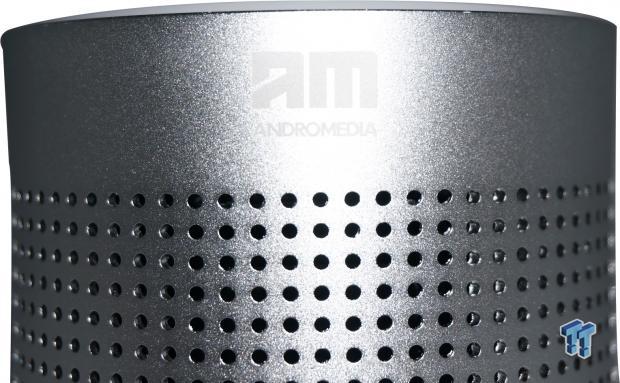 Outside, the Supersonic-P performs great thanks to its 360-degree audio output. It was able to fill up a space filled with around 12 people without a problem, placed at the side against the fence, the audio filled up the area without a problem. When placed in the middle of a group of people, it's even better. The NFC capabilities mean that those with compatible phones can simply tap their phones to the top of the Supersonic-P to connect to it, making it easier than connecting through Bluetooth.
There are a few downsides, one of which is the lack of a 3.5mm jack - something that the Supersonic-X has, and the requirement of DC input for power. I really dislike that Andromedia went down this path, requiring DC power to charge up its speakers, when it could've gone through micro USB.
What's Hot
For those who want to sum up the entire review in a few points, the What's Hot and What's Not part of my review will help you. Skip right to this bit if you want a quick read, or if you want to find out what I found to be the most notable parts of the Supersonic-P, we're going to jump into that right now.
Its Size & Design: Thanks to its circular design, it feels great in the hand, and is a treat to tote around. My three-year-old daughter was listening to the Frozen soundtrack on the Supersonic-P, carrying it around my office with her, in her much smaller hands, without a problem. Perfect!
Lots of Bass!: I'm really digging the bass that these Supersonic speakers push out, with the Supersonic-P not disappointing. Deep bass is great to hear from a speaker that comes in at this size, something that I've come to really love. It has more bass than some portable speakers that are five times its size, which is really something.
What's Not
DC input only: This is something that I didn't like on the Supersonic-X, and so it should come as no surprise that the Supersonic-P loses points here. It's not a huge point, but it does make the speaker much less portable when it requires DC input to get it charged up.
Final Thoughts
Andromedia impressed me with the Supersonic-X, and have done it again with the Supersonic-P. It is quite surprising to see a newcomer on the scene come out with an impressive speaker, with some unique features and a great design.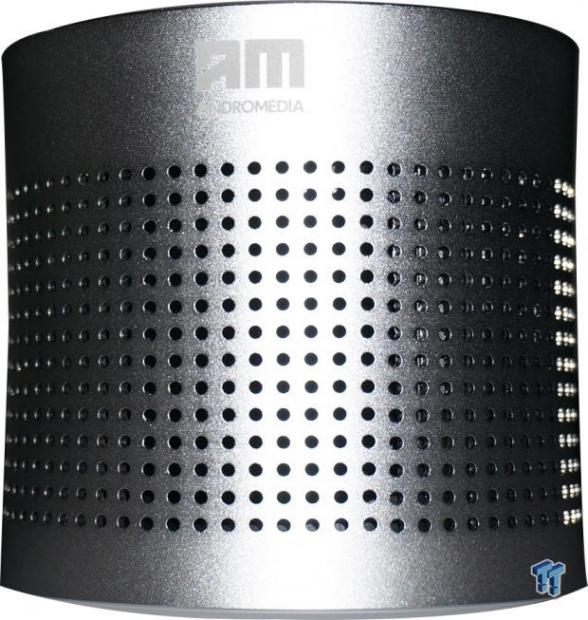 The Supersonic-P is a speaker that can be placed anywhere, and thanks to its 360-degree audio, sound that will be heard throughout the room or open space, without a problem. The Vibration Technology is awesome, actually adding to the experience and not being some gimmick that most would think it is.
If you're in the market for a new portable speaker, you can't go wrong with the Supersonic-P at its price of just $56.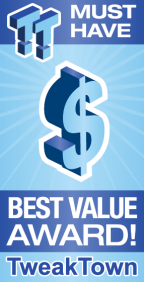 | | |
| --- | --- |
| Performance (Sound Quality) | 90% |
| Quality including Design and Build | 95% |
| General Features | 80% |
| Bundle and Packaging | 80% |
| Value for Money | 95% |
The Bottom Line: For just $56, Andromedia has one of the best value for money mobile speakers on the market with the Supersonic-P. The small footprint but powerful output is a great mix, worthy of your money.
PRICING: You can find products similar to this one for sale below.

United States: Find other tech and computer products like this over at Amazon.com

United Kingdom: Find other tech and computer products like this over at Amazon.co.uk

Australia: Find other tech and computer products like this over at Amazon.com.au

Canada: Find other tech and computer products like this over at Amazon.ca

Deutschland: Finde andere Technik- und Computerprodukte wie dieses auf Amazon.de
We openly invite the companies who provide us with review samples / who are mentioned or discussed to express their opinion. If any company representative wishes to respond, we will publish the response here. Please contact us if you wish to respond.
Related Tags