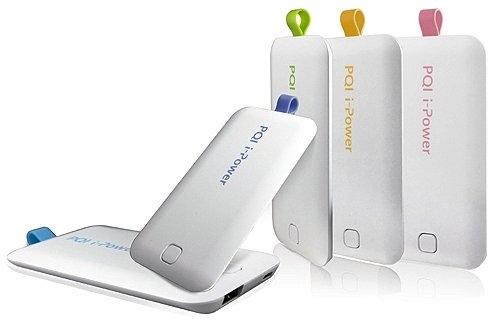 After not having many portable chargers, I now have a box full of them. We've taken a look at the Tylt PowerPlant and Patriot's awesome FUEL+ charger, but how does PQI's offering stand up against the competition?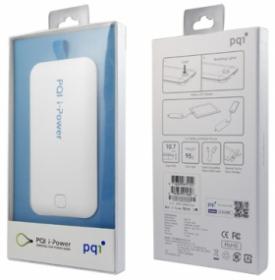 Well, for starters we have the PQI i-Power 3300, and as you may have guessed, it's a 3300mAh portable rechargeable battery. It comes in a very slim profile, which is one of the best things going for it, a sleek look, and a thin USB cable which comes in handy. PQI make countless accessories for multiple markets and products, so I'm glad they're stepping into the portable rechargeable battery market with their new i-Power line of products.

There is a single USB output which goes into your smart device for that charging goodness, and a microUSB port for charging the i-Power 3300 itself. I like to piggy back these things together, so I have countless days (not hours) of charge. PQI has an MSRP of $34 for the i-Power 3300 Portable Rechargeable battery, which isn't too bad at all.
After enjoying days upon days of charge from my Patriot FUEL+ charger, I wasn't expecting the same results from PQI's i-Power 3300. First of all, we only have 3300mAh of battery inside of the thing, which will only charge the average smartphone once, and a bit.
It's enough, and it's not like this is a bad part of the device, but it has its place in the market. PQI is selling the i-Power 3300 for under $35, which is a great price for something that can come in handy for your smart device charging needs.
I found the flat design very useful for sliding it into my pocket, where it would sit snug against the back of my Galaxy S4. The flexible, flat USB cable helped a lot, instead of it bending in a weird way or getting stuck, it felt natural in my pocket. Sure, this isn't how most people would use it, but if you were sitting at dinner, at a bar, or in a movie, you could have the i-Power 3300 slowly, but surely charging your smartphone back up to full.
It's not the fastest charger, with it being noticeably slower (close to half) of the 2.5A power of the Patriot FUEL+ charger. Of course, that is more expensive, and a more premium device compared to the much cheaper i-Power from PQI. This is because the i-Power 3300 has just 1.5A being pumped from it.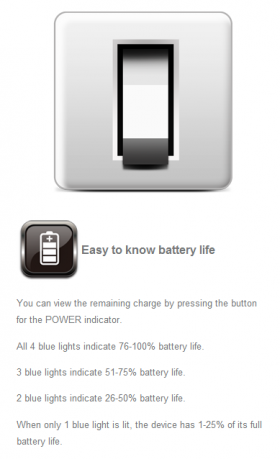 PQI has given the i-Power charger four blue lights near the power button which indicate just how much battery is left, as shown in the picture above. I found it to be quite accurate, but the charge did get sucked from it quickly because of its 3300mAh charge.
I like to do all of my mobile testing (including smartphone reviews) in real-world scenarios. I don't want to show you charts of "this is how much charge you'll get", because it's unrealistic, and is definitely not a real-world test.
How did I use the PQI i-Power 3300? I was at my brother's place, enjoying a game of poker, while my phone sat next to me charging. When I walked away and to my car at the end of the night, I placed my Galaxy S4 and i-Power 3300 in my pocket, and away I went. It didn't bulk the pocket of my jeans up, which was a nice surprise.
I think the i-Power has its market, and that market isn't the full-on enthusiast or power user. It would be perfect for someone with a smartphone or iPod who only needs to charge their device in an emergency, or when they've forgotten their charger and left it at home.
Should you buy it? That's up to you - it really comes down to looks, and real-world use. If the idea of fitting this in your pocket (along with your smartphone or iPod) appeals to you - then yes - if not, I would look at Patriot's FUEL+ charger instead.