Indiana Jones Raiders of the Lost Ark (1981) Blu-ray Review
"An army which carries the Ark before it... is invincible."

Published Sat, Oct 6 2012 12:54 AM CDT
|
Updated Tue, Nov 3 2020 7:01 PM CST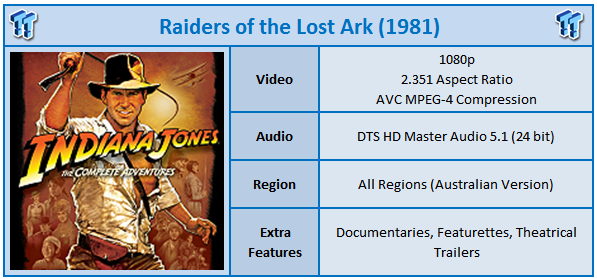 What started out as Steven Spielberg's desire to direct a James Bond film turned into something more...much more. It brought back the pulp action serials of the 1930's (a staple of filmmakers George Lucas and Spielberg's upbringing), with audiences flocking to its high adventure and appealing story, becoming an instant classic and spawning three hugely successful sequels, all the while solidifying Harrison Ford as one of the biggest stars of his generation.
Believing that its power will turn the tide of the Great War, the Nazi's are attempting to excavate the previously lost city of Tanis in search of the mystical Ark of the Covenant. But when the United States government taps Indiana Jones (Harrison Ford), a part time teacher and archeologist, to locate and retrieve the Ark before the Nazi's, he'll need help along the way. With his trusted friend Sallah (John Rhys Davies) and old flame Marion Ravenwood (Karen Allen), a race against time in Egypt begins. While the Nazis will stop at nothing to retrieve the Ark, they may be unprepared for the power it holds.
Despite surpassing its 30th anniversary last year and following its disappointing recent fourth entry, the Indiana Jones franchise has lost none of its steam. Whilst its Blu-ray debut is long overdue, with a pleasing remaster, some great extra features and a reasonable price-point, perhaps the wait was indeed justified.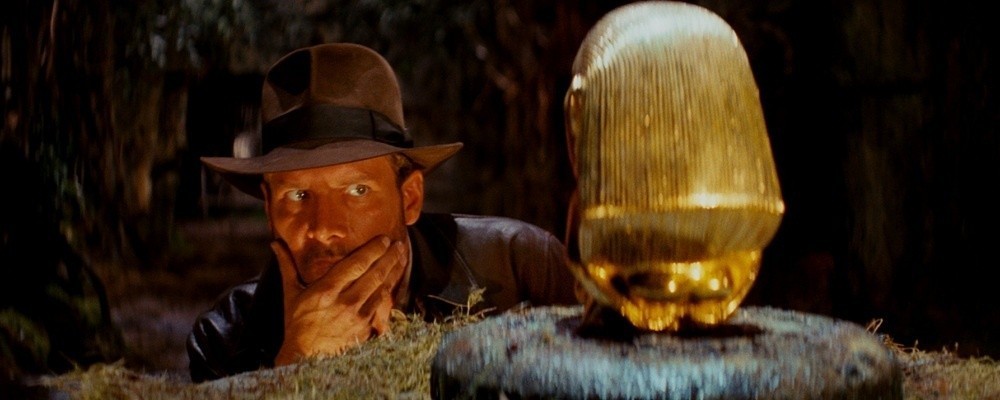 Video
Raiders of the Lost Ark is presented in the film's original aspect ratio of 2.35:1, encoded with AVC MPEG-4 compression.
After receiving a brand new 4K transfer from the original camera negative, Raiders now features an even more pleasing transfer than that provided by Lowry Digital in 2003 for the previous DVD release. Whilst that remaster was relatively good, this new transfer has gone one step further and will likely serve as the ultimate digital preservation of the film, especially so since this has served as the basis of its recent IMAX presentation.
Compared to the previous transfer, Raiders has been color timed a little brighter, and features a slight golden hue shift. I wasn't around for the original theatrical release so naturally I can't vouch for how it looked on anything other than home video, but I always found the DVD transfer way too dark, especially in the film's opening sequence.
One of the terms of the films remaster was to present the film as cleanly as possible, no doubt a challenge due to extensive use of matte paintings and multi-layered optical effects, so it's certainly nice to see a near complete absence of film artifacts, with only a small amount of flecks to be found.
The image is very sharp (although not artificially so) and features a pleasing amount of fine detail which was somewhat smeared before. This does have the side effect of revealing a few of the films technical downsides, such as anamorphic lens distortion and some obvious matte lines and set extensions.
The fine structure of grain is kept intact and relatively uniform, although a few shots, (including where a jeep flies off the face of a cliff), feature a jarringly high amount of grain. However, it's certainly better than artificially noise reducing the hell out of it.
Overall, this is a beautiful remaster of a classic film, hopefully expunging all previous releases from the history books.
Audio
Raiders of the Lost Ark is presented in DTS HD Master Audio 5.1, at 24 bits.
Just as the video transfer has received a meticulously careful reworking, so too has the audio mix. I have never really been impressed with previous audio mixes and now I know why. Previous 5.1 channel mixes have always featured mono surround channels - essentially rendering it as a pro-logic mix. Now, audio designer Ben Burtt has gone back to the original sound files, and re-laid the audio tracks in full 5.1 surround. This gives the film a new lease on life.
Dialogue is presented well, with no audio sync issues and a normalization of volume superior to previous mixes. Whilst some of the sound effects continue to sound overblown and outdated (take for example the cannon-like boom of gunshots and the exaggerated impact of punches), they are just as much a part of the film as any other element and shouldn't be touched. Thankfully they haven't been.
The bass channel has been completely re-worked, with more detail and deeper resonance. Rather than making indistinct booms, it now responds with newfound tightness. Sequences such as the rolling ball opening and the climactic finale have never sounded more impactful.
The musical score by John Williams is nothing short of classic and here it sounds better than ever, with more surround presence and a complete absence of frequency capping and distortion which has plagued previous releases.
Extras
Bar three Theatrical Trailers (all presented in 1080p), all of the bonus material is included on the fifth disc of the collection, along with bonus features for the other three Indiana Jones films. In this section, I will talk about the bonus features relevant to Raiders of the Lost Ark.
New to this Blu-ray collection is the two part documentary On Set with Raiders of the Lost Ark which is an interesting, un-commentated and raw look at the filming of the movie. Whilst it seems a little cobbled together, it's a novel way to finally release around ten minutes of previously unreleased deleted footage (although I would have preferred separate access). At the finale, we even see a brief section of deleted footage from Temple of Doom and The Last Crusade.
Included from the previous DVD release is the 50 minute The Making of Raiders of the Lost Ark documentary, which over its run time shows an immense amount of behind the scenes footage and talking head footage with the principals. Whilst this documentary has a reasonable amount of footage crossover with other features on the disc, it serves as probably the best overall look at the making of the film that we'll ever see.
The original 1981 Making of Raiders of the Lost Ark is a 50 minute made for TV feature which has until now never been officially released. It's certainly dated and in worse shape than the aforementioned documentaries (and again with significant crossover), for completeness sake, it's good to have.
A smaller featurette Raiders: The Melting Face! takes a look at the creation of the memorable special effects of the films finale and how they were achieved in the pre-digital age.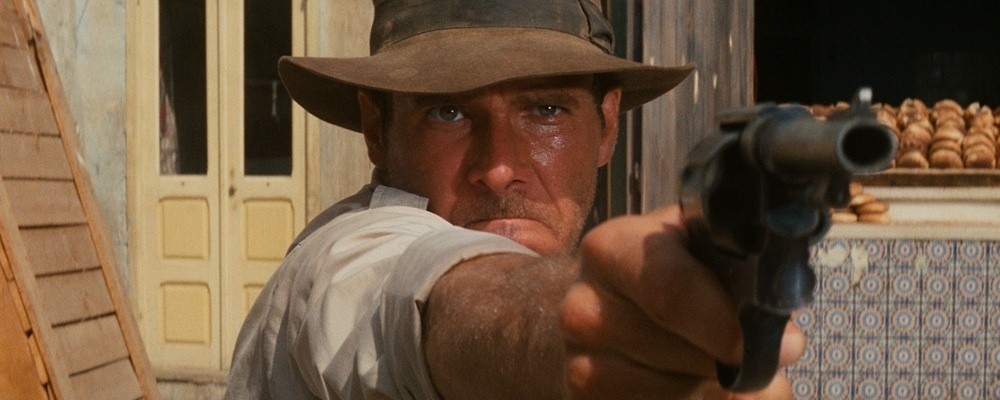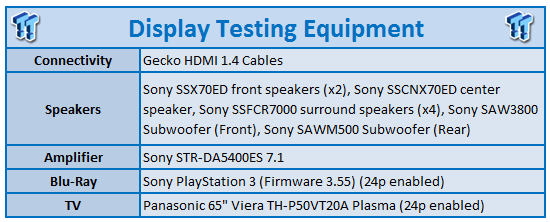 PRICING: You can find products similar to this one for sale below.

United States: Find other tech and computer products like this over at Amazon.com

United Kingdom: Find other tech and computer products like this over at Amazon.co.uk

Australia: Find other tech and computer products like this over at Amazon.com.au

Canada: Find other tech and computer products like this over at Amazon.ca

Deutschland: Finde andere Technik- und Computerprodukte wie dieses auf Amazon.de
We openly invite the companies who provide us with review samples / who are mentioned or discussed to express their opinion. If any company representative wishes to respond, we will publish the response here. Please contact us if you wish to respond.
Related Tags